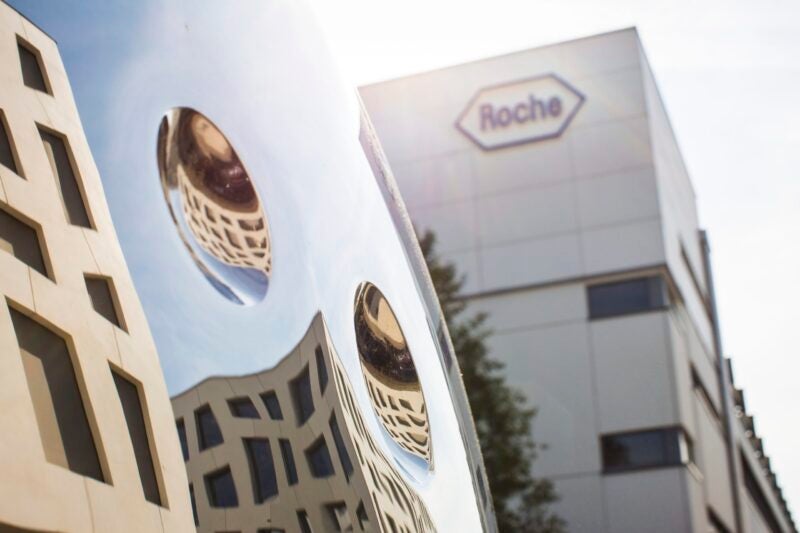 Roche has reported a 11% growth in group sales to $17.1bn (CHF16.4bn) at constant exchange rates (CER) in the first quarter (Q1) of 2022, compared to $15.7bn (CHF15bn) in Q1 last year.
The increase in group sales was 10% in Swiss currency for Q1 this year.
In the Pharmaceuticals Division, sales grew 6% to $11.7bn (CHF11.2bn) in Q1 2022 from $11.06bn (CHF10.6bn) during the same quarter last year.
The rise in sales is attributed to continued robust sales of new therapies for severe diseases, including Ronapreve to treat Covid-19, Ocrevus for multiple sclerosis, Hemlibra for haemophilia, Evrysdi for spinal muscular atrophy and Phesgo for breast cancer.
The impact of biosimilar competition for established cancer therapies, Avastin, MabThera/Rituxan and Herceptin slowed down further as anticipated.
In the same quarter, sales rose by 2% in the US with Ocrevus, Hemlibra, Actemra/RoActemra, Tecentriq and Phesgo being the key drivers.
Sales in Japan and Europe rose by 69% and 1% while those in the international region were stable.
For Q1 2022, sales in the Diagnostics Division rose to $5.53bn (CHF5.3bn) by 24% from $4.52bn (CHF4.33bn) steered by good momentum in the base business of the division and continued increased demand for Covid-19 tests.
Roche CEO Severin Schwan said: "As expected, we started the year with strong demand for our diagnostics base business, our broad portfolio of Covid-19 tests and our new medicines.
"I am particularly pleased about the progress we are making in developing our product pipeline, including positive new data in neurology as well as in severe eye diseases."
Furthermore, the company has provided an outlook for 2022 with sales anticipated to be stable or increase in the low-single digits at CER.
In July last year, the company reported that group sales rose to $33.46bn at CER by 8% in the first half (H1) of 2021 versus $31.81bn in H1 2020.