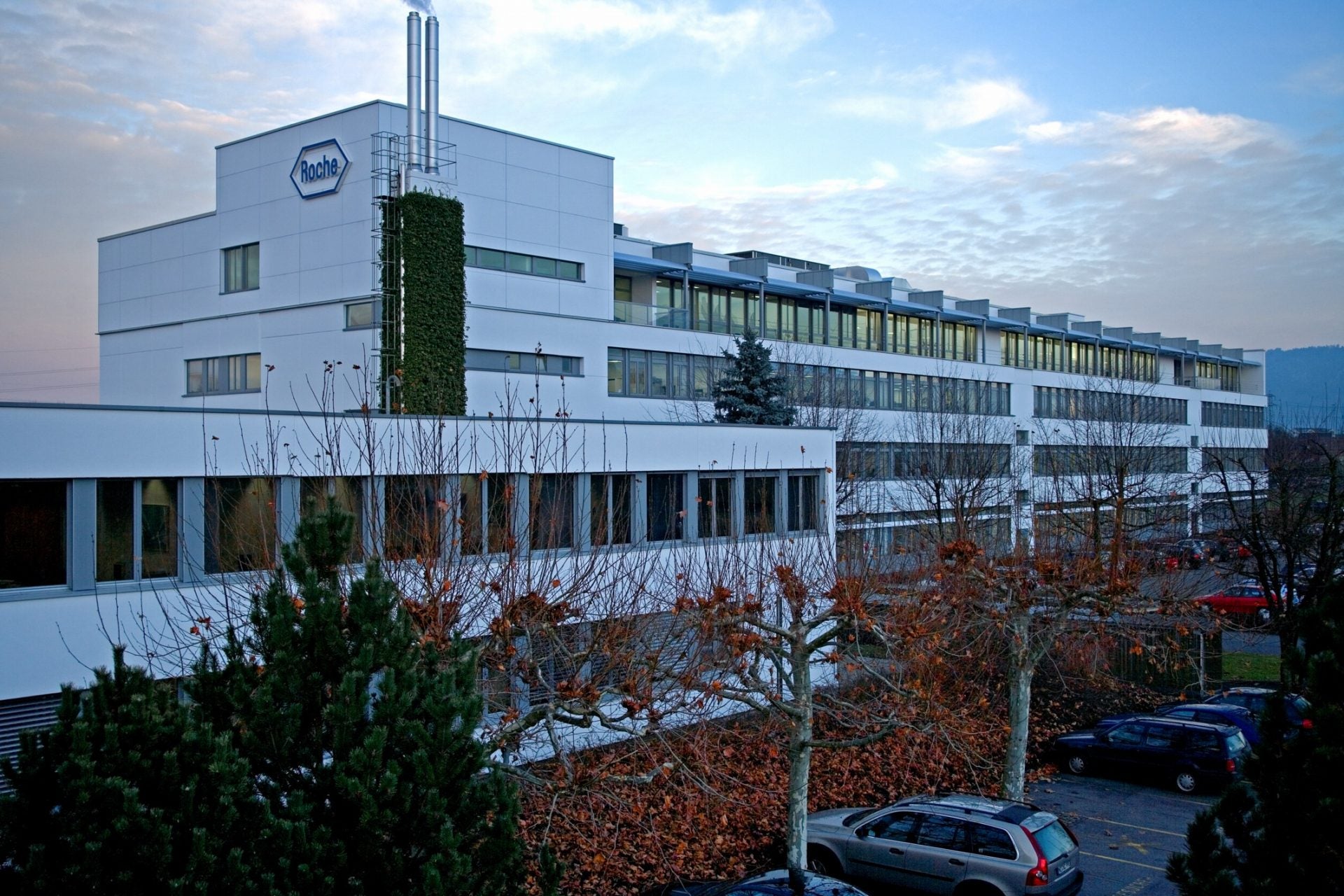 Roche has reported an 8% increase in group sales to $33.46bn (CHF30.71bn) at constant exchange rates (CER) in the first half (H1) of 2021, as against $31.81bn (CHF29.28bn) in H1 last year.
The rise in group sales was 5% in Swiss currency for six months ended 30 June 2021.
In the Pharmaceuticals Division, sales decreased by 3% to $23.54bn (CHF21.67bn) in H1 2021 from $25.2bn (CHF23.2bn) last year due to the continued impact of biosimilars, especially in the US.
Roche noted that the pharmaceutical sales in the first quarter (Q1) of 2021 witnessed a 9% decline owing to the Covid-19 pandemic but rose by 4% in the second quarter (Q2) indicating a recovery in certain territories.
Furthermore, recent therapies launched since 2012 boosted sales by 30% to compensate for the impact of biosimilars.
For H1 2021, these treatments made sales of more than $11.96bn (CHF11bn), resulting in more than 50% of the total pharmaceutical sales.
In the US, sales declined by 8% due to the biosimilar launches for the cancer therapies MabThera/Rituxan, Avastin and Herceptin, and as well as the Covid-19 situation.
Sales in Europe and the international region rose by 4% and 2%, respectively, while sales in Japan were reported to be stable.
According to Roche, a significant development in the Q2 of 2021 was Tecentriq's approval in the European Union for the treatment of a particular type of metastatic non-small cell lung cancer.
In addition, antibody combination, Ronapreve, developed jointly with Regeneron secured approval earlier this week in Japan for treating Covid-19.
Roche CEO Severin Schwan said: "We have achieved good results in the first half, primarily thanks to the demand for our new medicines and Covid-19 tests.
"I'm particularly excited about the significant progress we made in our product pipeline, including very promising study results for Tecentriq in early-stage lung cancer, as well as additional positive data for Evrysdi in spinal muscular atrophy and for Covid-19 medicines."
Sales in the company's Diagnostics Division surged by 51% to $9.9bn (CHF9bn) driven by increased demand for Covid-19 tests and robust momentum in routine testing.
Roche acquired the US company GenMark Diagnostics for $1.9bn in April, boosting its molecular lab offerings and vision to combat infectious diseases and antibiotic resistance.
The core operating profit of Roche rose by 4% at CER to $12.65bn (CHF11.65bn) in H1 2021.
Meanwhile, the diluted core earnings per share (EPS) increased from $11.34bn (CHF10.44bn) in H1 2020 to $11.74bn (CHF10.56bn) this year, indicating a growth of 6% at CER and 1% in Swiss currency.
Roche confirmed its outlook for this year and anticipates a low to mid-single-digit range increase in sales, at constant exchange rates, even with the ongoing biosimilars impact.