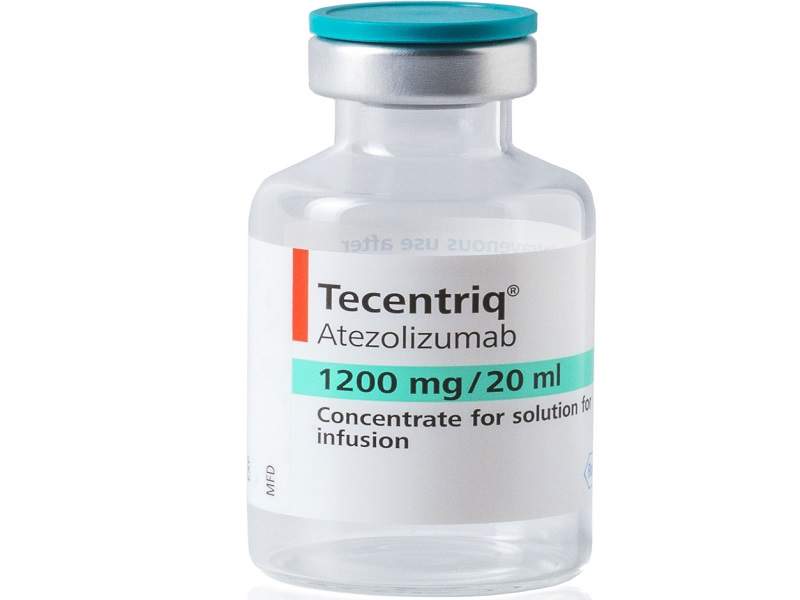 Roche has announced that checkpoint inhibitor Tecentriq (atezolizumab) in combination with Cotellic (cobimetinib) failed to meet its primary endpoint of overall survival in a Phase III trial.
The study evaluated the combination in 363 people with difficult-to-treat, locally advanced or metastatic colorectal cancer (CRC) whose disease progressed or who were intolerant to at least two systemic chemotherapy regimens. Tecentriq plus Cotellic was compared to regorafenib, a standard of care therapy for this indication.
In a statement, Roche said that Tecentriq alone did not 'provide a meaningful clinical benefit compared to regorafenib in this patient population'. The results from the trial will be further examined and presented at an upcoming medical meeting.
Roche chief medical officer and head of global product development Dr Sandra Horning said: "While these results are not what we hoped for, we remain committed to applying our deep experience to develop medicines that will improve outcomes for people living with gastrointestinal cancers. In particular, we have a number of studies evaluating medicines in colorectal cancer that could play an important role in the treatment of people with this disease in the future."
Roche has an extensive clinical trial development program for Tecentriq, with more than 50 studies ongoing, including Phase III studies across lung, kidney, skin, breast, colorectal, prostate, ovarian, bladder, blood, liver and head and neck cancers. This includes studies evaluating Tecentriq both alone and in combination with other medicines.
Promising pre-clinical data and Phase Ib data suggested that the drug combination would be effective in this indication. However, it first encountered problems after enrolment for a Phase II trial of the treatment for first-line metastatic colorectal cancer after concerns over patient deaths. No new safety signals were identified in the latest trial.
Tecentriq currently has US Food and Drugs Administration (FDA) approval for the treatment of non-small-cell lung cancer and bladder cancer, while Cotellic is approved as a combination treatment with Zelboraf for melanoma.
Just days before the latest results, the FDA granted priority review for Tecentriq for initial treatment of a type of metastatic lung cancer.