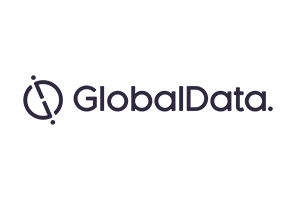 Even with Avastin (bevacizumab) biosimilars on the horizon, GlobalData projects Roche to remain a market leader in ovarian cancer drug sales on the heels of Avastin-based combinations and the arrival of the second PD-L1 inhibitor, Tecentriq (atezolizumab), in the seven major markets (7MM; US, France, Germany, Italy, Spain, UK, and Japan).
Various companies with pipeline assets are investigating adding their novel agents to Avastin-based chemotherapy, especially in the front-line and platinum-resistant settings, which should further drive sales of Roche's angiogenesis inhibiter blockbuster. Notable examples of companies using this Avastin combination approach in the late- and early-stage pipelines include: ImmunoGen and its mirvetuximab soravtansine, Mateon Therapeutics and its fosbretabulin tromethamine (fosbretabulin), and Tesaro with its recently FDA-approved Zejula (niraparib).
Roche itself is also using this strategy in newly diagnosed and recurrent platinum-sensitive patients. Although some key opinion leaders (KOLs) noted they expect this approach to increase efficacy, others were more cautiously optimistic and cited the potential for increased toxicities leading to dose reductions and schedule changes that could compromise the combinations' effectiveness.
Roche's recurrent ovarian cancer strategy is interesting, especially because PARP inhibitors are expected to become the preferred maintenance therapy option for advanced Stage III and IV patients with deleterious germline or somatic BRCA mutations or those who have a BRCA-like phenotype who have responded to initial platinum-based chemotherapy. This drug class is expected to drastically improve progression-free survival (PFS) compared to current standard-of-care chemotherapy.
By extending patient responses to initial treatment, more patients will by definition be platinum-sensitive. With PARP inhibitors unlikely to be repeated in recurrent patients, especially those who experienced progression while on a PARP inhibitor, Roche's Tecentriq-based combination therapy could become the preferred treatment option in the second-line platinum-sensitive setting.
Merck KGaA/Pfizer's Bavencio (avelumab) is the main competitor to Roche and its Tecentriq, and the former aims to use its first-to-market status to cement the use of its PD-L1 inhibitor on the market prior to Roche coming into the fold. Bavencio is projected to be used in platinum-refractory/resistant patients in combination with pegylated liposomal doxorubicin or as a monotherapy, which will not be directly competing with Tecentriq when it becomes approved.
The main immune checkpoint modulator showdown will occur in the newly diagnosed advanced patients, where Bavencio is expected to be approved in combination with standard-of-care platinum-based chemotherapy and as a continuation maintenance monotherapy.