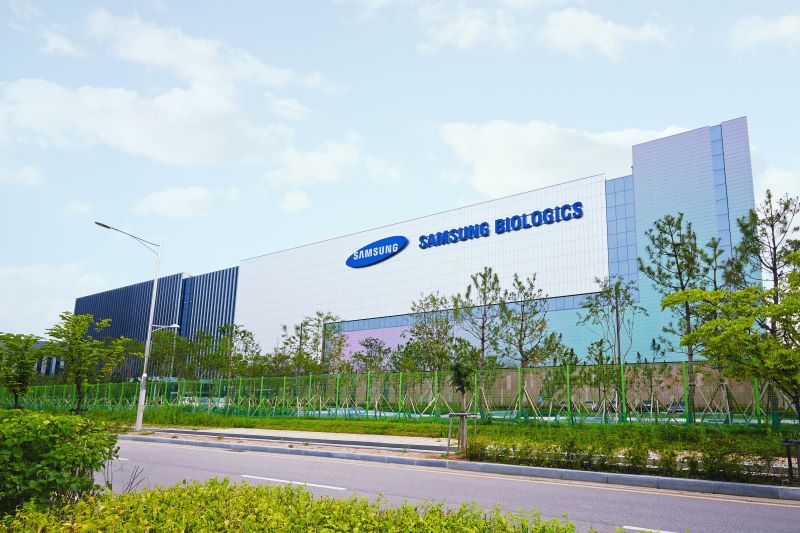 Samsung Biologics has entered an agreement to acquire Biogen 's stake in the Samsung Bioepis joint venture (JV) for a total consideration of up to $2.3bn. 
Under the deal, Biogen is entitled to receive $1bn in cash at closing from Samsung Biologics.
Furthermore, Samsung Biologics will pay the rest $1.25bn in two payments of $812.5m and $437.5m due at the first and second anniversary of the deal closing, respectively.
Biogen will receive payment of up to $50m on meeting some commercial milestones.
Samsung Biologics will gain full ownership of the JV effective on paying $1bn to Biogen.
The company intends to raise nearly $2.5bn by issuing fresh shares, with proceeds to be utilised to support its strategic growth plans, including Samsung Bioepis' share purchase.
When Samsung Bioepis was formed as a JV in 2012, Biogen invested in a 15% stake in the initial stage.
Biogen had an option to acquire up to 50% less one share of Samsung Bioepis under the original deal, which was exercised in June 2018.
This takeover is anticipated to improve Samsung Biologics' earnings growth on a consolidated basis, capitalising completely on the growth outlook of Samsung Bioepis.
To date, Samsung Bioepis unveiled five biosimilars worldwide with three in autoimmune and two in oncology. 
In addition, one product is set to be launched in the market while four biosimilars are currently in Phase III clinical trials.
The latest transaction is anticipated to expedite the biosimilar development expertise of Samsung Bioepis and its future performance in new therapy development.
On closing the transaction, Biogen and Samsung Bioepis will continue with their exclusive deals, which comprise the marketing of their existing portfolio. 
Benepali (etanercept), Imraldi (adalimumab) and Flixabi (infliximab), the biosimilars referencing Enbrel, Humira and Remicade, respectively, are among the marketed products. 
Biogen will hold commercial rights to an approved biosimilar referencing Lucentis (ranibizumab), Byooviz (ranibizumab-nuna), as well as SB15 (aflibercept), an investigational biosimilar candidate referencing Eylea.
Biogen CEO Michel Vounatsos said: "We believe biosimilars are essential to help sustain healthcare systems and represent an important value creation opportunity for Biogen."
In October last year, Samsung Biologics entered an agreement with Enzolytics to develop and produce anti-HIV and anti-SARS-CoV-2 monoclonal antibody treatments.