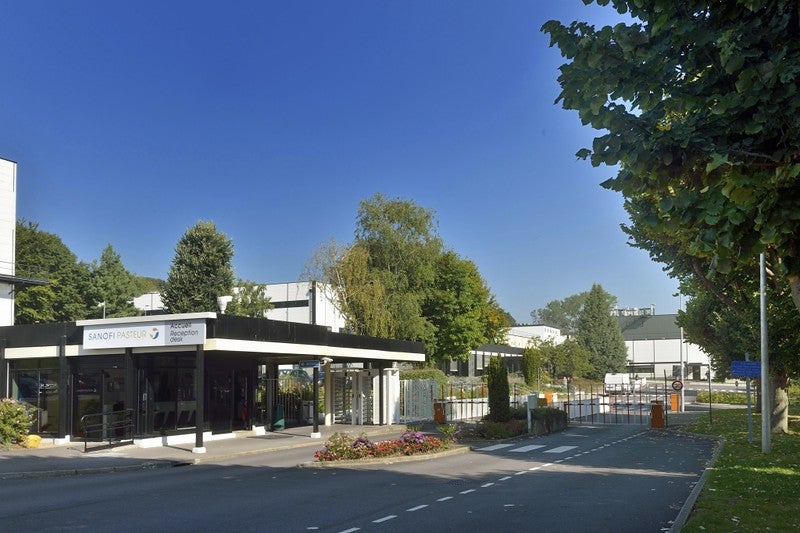 Sanofi has announced plans to invest €610m to boost its vaccine research and production capacities in France, in line with the company's corporate strategy.
The company will establish a new production site and research centre in the country.
Evolutive Vaccine Facility (EVF), the plant in Neuville sur Saône, will leverage the latest vaccine production technologies. The project will see an investment of €490m over five years and is estimated to generate 200 new jobs.
The facility will allow the company's vaccine unit, Sanofi Pasteur, to secure vaccine supplies in case of new pandemic outbreaks, noted Sanofi.
EVF features an innovative design with a central unit that has multiple fully digital production modules, enabling the simultaneous production of three to four vaccines. This design can help prioritise the production of a specific vaccine depending on public health problems.
The company will also invest €120m to build a research and development (R&D) centre focused on developing vaccines in France at the Sanofi Pasteur site in Marcy-l'Etoile.
This facility will have specialised laboratories for the development of vaccines against emerging diseases and pandemic risks, expected to serve as a world reference for pre-clinical research and pharmaceutical and clinical development.
Sanofi CEO Paul Hudson said: "By investing in a new industrial site and an R&D centre, Sanofi positions France at the core of its strategy, aiming to make France a world-class centre of excellence in vaccine research and production.
"Sanofi is a major healthcare player in France, in Europe, and worldwide. It is our responsibility to focus our resources and expertise against the current pandemic, but also to invest in preparing for future ones."
The company's portfolio includes vaccine to protect children, adolescents and adults from influenza, infectious diseases and endemic diseases.
It operates 33 sites in France, including 22 industrial sites and employs nearly 25,000 people.
In April, Sanofi partnered with GlaxoSmithKline (GSK) to develop a vaccine against Covid-19.