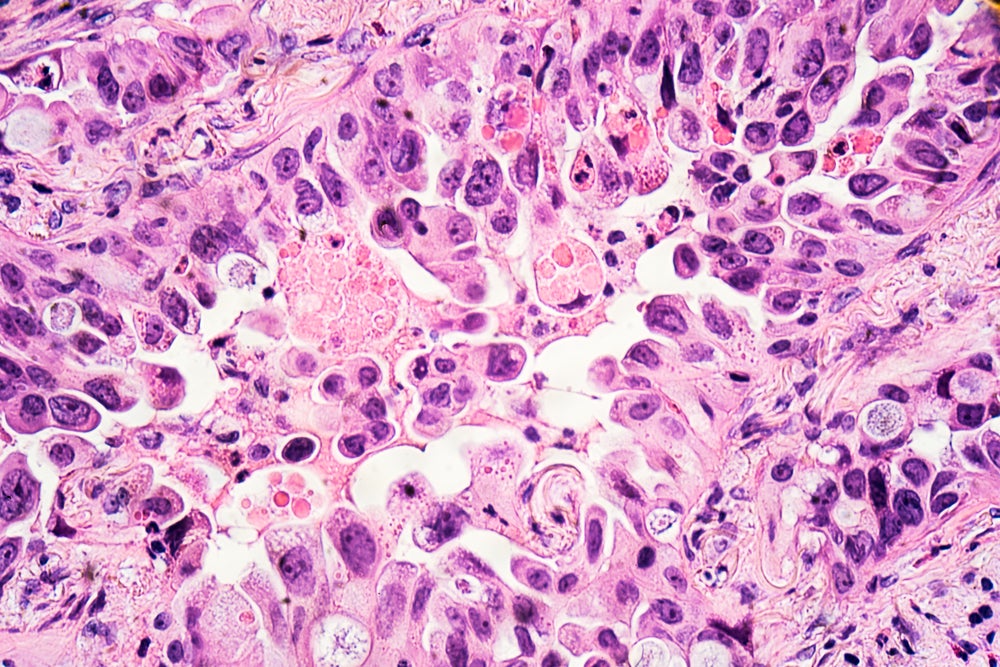 On April 4, Scorpion Therapeutics announced a collaboration and license agreement with the French dermo-cosmetic and pharmaceutical group Pierre Fabre to codevelop two next-generation epidermal growth factor receptor (EGFR) inhibitors.
STX-241 and STX-721, both target EGFR mutations in non-small cell lung cancer (NSCLC). More specifically, STX-241 targets exon 19 and exon 21 mutations alongside the co-occurring C797S mutation, whereas STX-721 focuses on exon 20 mutations. Up to 12.5% of NSCLC patients with exon 19 and 21 mutations develop resistance mutations at C797S.
While Scorpion will lead the development of STX-721, Pierre Fabre will handle STX-241. Scorpion will receive $65 million as a combination of an upfront payment and on achievement of certain milestones, with the added potential to earn up to $553 million in milestones. As part of the deal, Scorpion keeps its commercialisation rights of both treatments in Canada, Japan and the US.
The Boston, Massachusetts-based Scorpion expects to submit an investigational new drug (IND) application for STX-721 to the US Food and Drug Administration (FDA) in mid-2023, with an IND application for STX-241 expected in H1 2024.
In January 2022, the company received a $75 million upfront payment as part of a collaboration deal with AstraZeneca for the development of treatments against cancers caused by transcription factors.
Next generation EGFR inhibitors in development
News of this agreement followed Scorpion's announcement of its development plans for STX-241. On April 3, the company said it selected the drug STX-241 as its next development candidate, and that it plans to present related preclinical data in H2 2023.
According to the April 3 press release, STX-241 showed potential best-in-class mutant vs wild type selectivity for the exon 19/C797S and exon 21/C797S mutations, compared to treatment standards such as the EGFR inhibitors Iressa (gefinitib) and Tagrisso (osimertinib), manufactured by AstraZeneca. While Iressa is a first-generation EGFR inhibitor, Tagrisso is a third generation EGFR inhibitor that is regarded as the current standard of care. Tagrisso was approved for use as a first-line treatment for metastatic NSCLC with EGFR mutation in April 2018. According to GlobalData's Pharma Intelligence Centre, Tagrisso is forecasted to have global sales of $8.19 billion in 2029.
GlobalData is the parent company of Pharmaceutical Technology.
Scorpion is not the only company working on a fourth generation EGFR inhibitor. Theseus Pharmaceuticals, a Cambridge, Massachusetts-based company, expects to submit an IND for its treatment THE-349 in Q4 2023. The biopharma aims to start the study as soon as the IND is cleared by the FDA. Another biotech, Black Diamond Therapeutics is on track to give a clinical update on its inhibitor BDTX-1535, which is in a Phase I trial, in H2 2023.
Update: Paragraph 3 has been updated with the correct structure of the financial payments to Scorpion under the deal with Pierre Fabre.