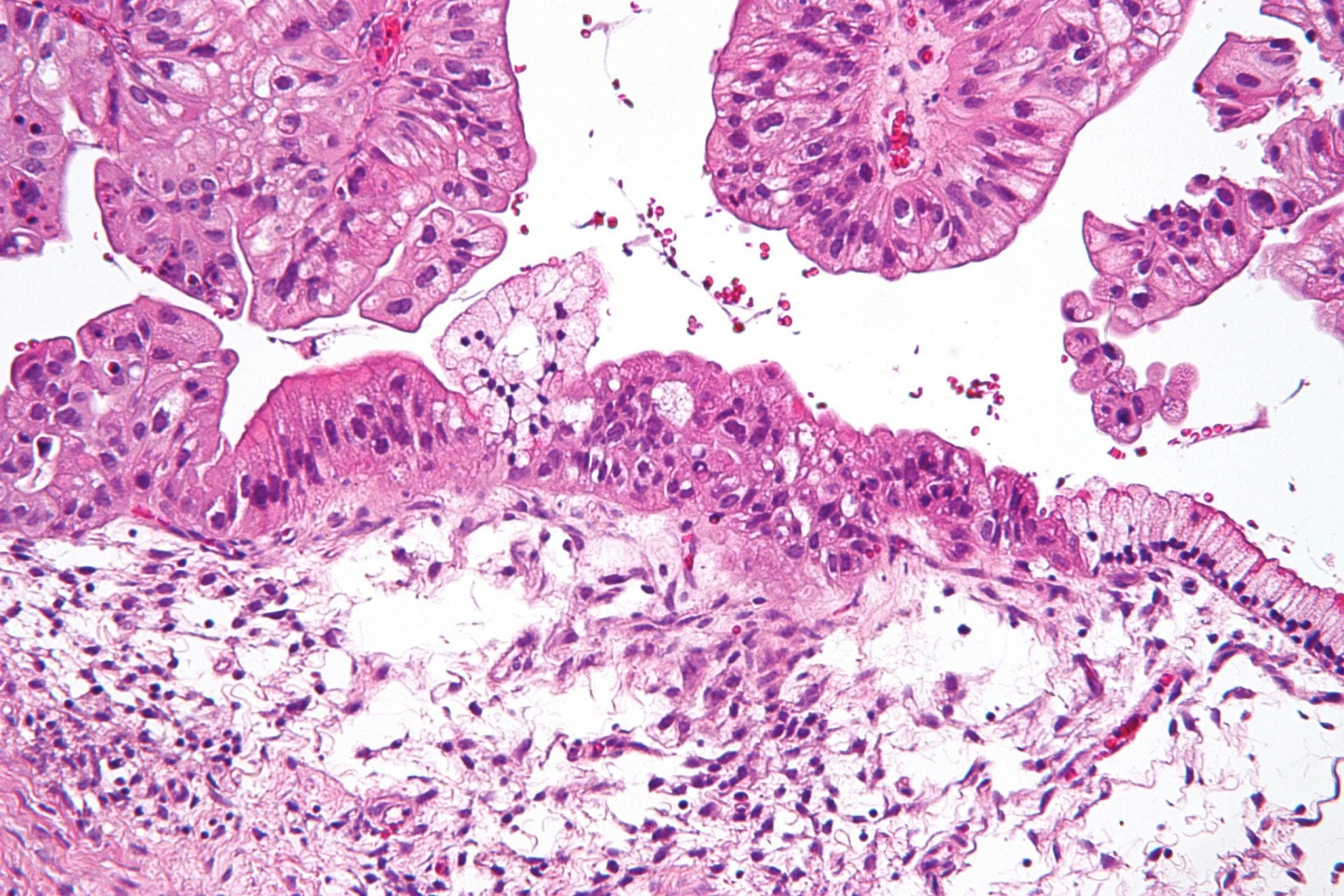 The Scottish Medicines Consortium (SMC) has approved three drugs for use on the National Health Service (NHS) Scotland to treat advanced ovarian, bowel cancer and Waldenström's macroglobulinaemia.
AstraZeneca and Merck's (MSD) olaparib, Bristol-Myers Squibb's nivolumab and AbbVie's ibrutinib are the three approved therapies.
Marketed as Lynparza, olaparib is a targeted cancer therapy that hinders the activity of an enzyme called PARP required by cancer cells for repair.
In a Phase III clinical trial, olaparib plus bevacizumab was demonstrated to extend the effects of preliminary therapy for advanced ovarian cancer patients.
The SMC noted that olaparib in combination with bevacizumab offered extended time without their tumour growth versus placebo plus bevacizumab.
Adults with advanced, high-grade epithelial ovarian, fallopian tube or primary peritoneal cancer, who have previously received chemotherapy and bevacizumab, will be eligible for the treatment.
The regulator also approved an immunotherapy combination of nivolumab (Opvido) and ilipimumab for adult bowel cancer patients with a tumour that has spread to other body parts.
Findings from a Phase II trial showed that 65% of the cancers of patients treated with nivolumab plus ilipimumab responded, with enhanced quality of life versus chemotherapy reported.
Cancer Research UK in Scotland public affairs manager David Ferguson said: "Cancer Research UK played a leading role in the first clinical trials for olaparib, which led to it being used routinely to treat ovarian cancer in patients who have the BRCA1 and BRCA2 gene faults.
"Olaparib is now a well-established treatment option for ovarian cancer and today's decision reaffirms that position for advanced ovarian cancer."
Furthermore, ibrutinib (Imbruvica) is accepted by the SMC for use in individuals with Waldenström's macroglobulinaemia, a rare kind of non-Hodgkin's lymphoma.
The drug is being offered as a new option for people who received a minimum of one therapy, likely chemotherapy plus immunotherapy, or those who cannot receive this combination therapy.
In April last year, SMC accepted Janssen Pharmaceutical's Stelara (ustekinumab) for NHS use in Scotland for active ulcerative colitis (UC) treatment in adults.