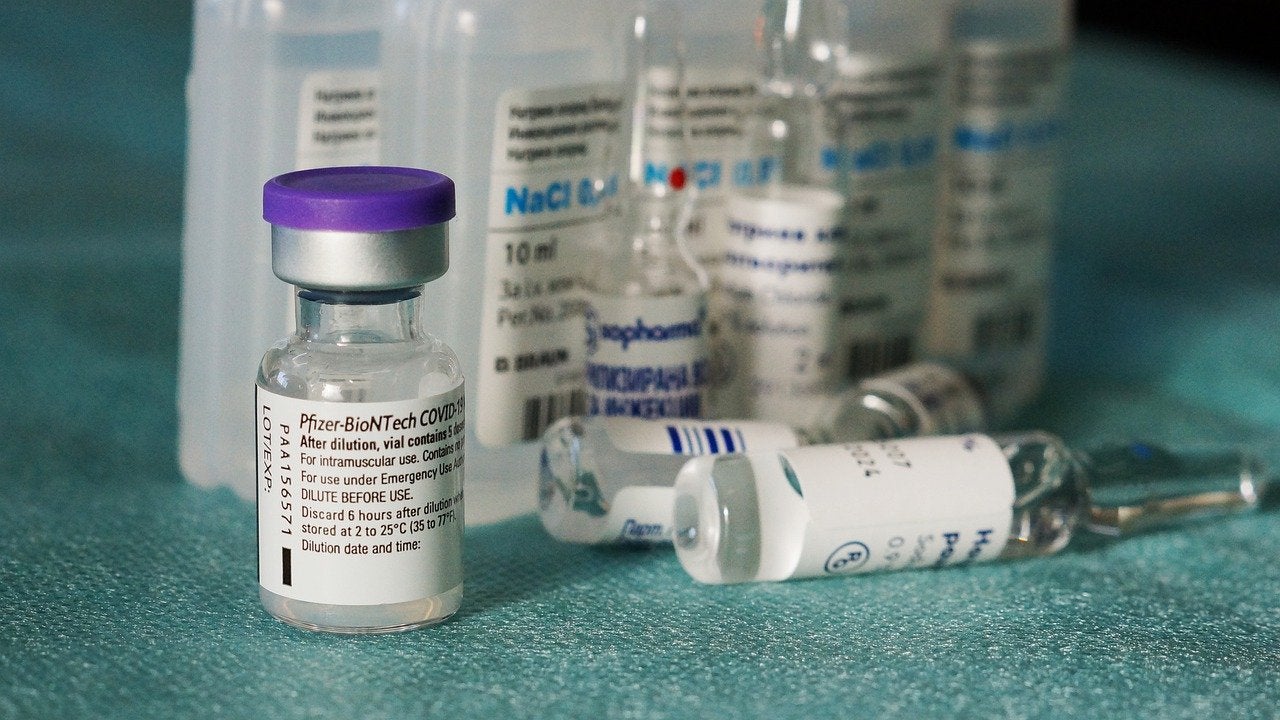 Pfizer and BioNTech have announced results from an in vitro study.
The study gives additional data on the sera obtained from people immunised with their Covid-19 vaccine, BNT162b2, to neutralise the B.1.1.7 lineage (VOC 202012 / 01), a variant of SARS-CoV-2 initially detected in the UK.
The fast-spreading B.1.1.7 lineage has ten mutations in the spike protein.
Earlier, BioNTech and Pfizer published data from an in vitro study that analysed N501Y mutation in the UK strain, also shared by the South African strain.
That study showed that the sera of individuals who received the vaccine could efficiently neutralise the N501Y mutated spike bearing virus.
The latest in-vitro study evaluated the full set of UK strain spike mutations.
A pseudovirus with the UK strain spike protein was generated for this purpose. It recapitulates SARS-CoV-2 virus binding and cell entry.
Sera of subjects from the German Phase I / II trial stopped pseudovirus bearing the UK strain SARS-CoV-2 spike in a neutralisation range considered as biologically equivalent to the unmutated Wuhan SARS-CoV-2 spike.
The pseudovirus bearing the UK strain spike's preserved neutralisation by BNT162b2-immune sera shows that Covid-19 caused by the UK variant can potentially be prevented by immunisation with BNT162b2.
The companies noted that if a vaccine strain change is needed to address virus variants in the future, BioNTech's mRNA vaccine platform is well-equipped.
Earlier this month, new research suggested that BNT162b2 protects against two variants of SARS-CoV-2 that have emerged in the UK and South Africa.
In a separate development, Moderna is working with the US health regulators to analyse the cases of an allergic reaction to its Covid-19 vaccine from a specific batch.
Reuters quoted the company as saying that it received a report from California's health department noting that many individuals at a centre in San Diego were treated for possible vaccine-related allergic reactions.