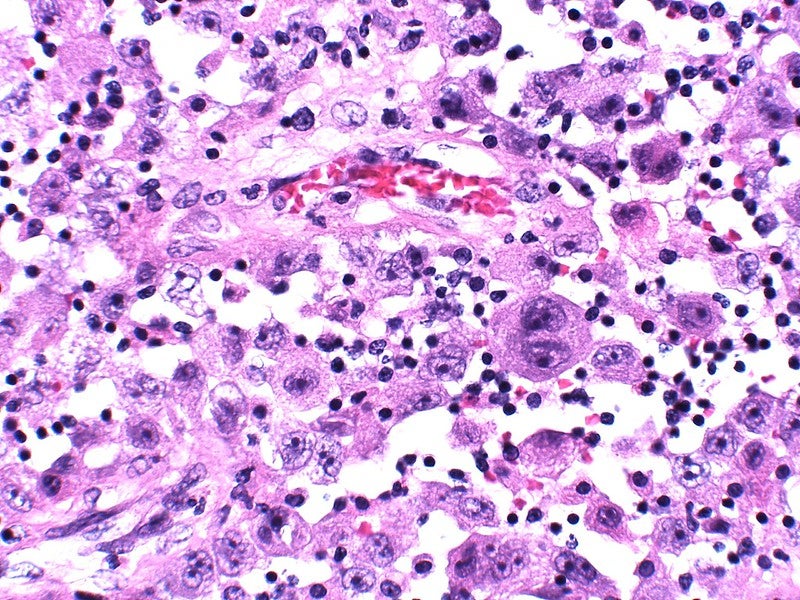 Taiho Pharmaceutical has signed an agreement under which the company will acquire Cullinan Oncology subsidiary, Cullinan Pearl, in a deal valued at up to $405m.
The deal also includes a strategic partnership to jointly develop and market Cullinan Oncology's lead programme, CLN-081/TAS6417.
Cullinan Pearl was established by Taiho, its subsidiaries and Cullinan Oncology. It also holds global rights to CLN-081/TAS6417, excluding Japan.
An orally available, differentiated, irreversible inhibitor of epidermal growth factor receptor (EGFR), CLN-081/TAS6417 acts on cells expressing EGFR exon 20 insertion mutations without impacting wild-type EGFR-expressing cells.
It is a clinical candidate to treat EGFR exon 20 non-small cell lung cancer (NSCLC).
As per the deal, Cullinan Oncology is entitled to receive $275m in upfront cash payment on Taiho acquiring Cullinan Pearl.
Taiho will also make further payments of up to $130m to Cullinan Oncology, on meeting EGFR exon 20 non-small cell lung cancer (NSCLC) regulatory milestones.
Under the agreement, Taiho and Cullinan Oncology will carry out the development of CLN-081/TAS6417 while Cullinan Oncology will hold an option for jointly marketing the therapy in the US together with Taiho Oncology.
Furthermore, in territories outside the US and China, Taiho will cover the marketing of CLN-081/TAS6417.
The companies will equally fund CLN-081/TAS6417's future clinical development in the US and equally split the profits from potential product sales in the region.
Cullinan Oncology and Taiho intend to commence a pivotal clinical trial of the therapy in the second half of this year.
Taiho Pharmaceutical president and representative director Masayuki Kobayashi said: "Cullinan Oncology has carried CLN-081/TAS6417 from pre-IND to planned pivotal study in approximately three years.
"Utilising Cullinan Oncology's unique business model through this strategic collaboration, we aim to hasten and maximise the development of CLN-081/TAS6417."
Subject to necessary closing conditions, the deal is anticipated to conclude in the second quarter of this year.
In November 2020, Taiho signed an exclusive licence agreement for Lung Therapeutics' investigational recombinant human single-chain urokinase plasminogen activator, LTI-01, in Japan.