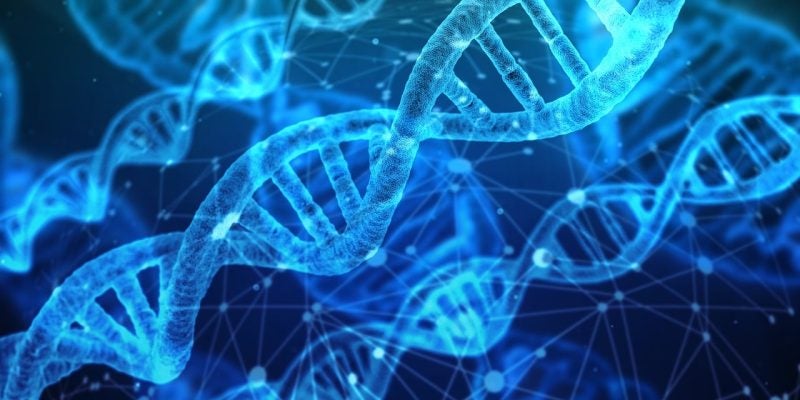 Enzymatic DNA production company Touchlight have augmented its DNA production capabilities with a newly announced expansion to its London facilities. Tripling its production capacity, Touchlight can now manufacture 8kg plasmid DNA, a key component for mRNA gene therapies and vaccines.
After raising $125m in 2021 to redevelop the facility, more recently Touchlight secured an additional $17.3m (£14m) from the UK government's Life Sciences Innovative Manufacturing Fund to accelerate its expansion plans and scale-up equipment.
The British company's expanded facilities boasts of 11 suites, including two class B filling suites with class A filling cabinets, warehousing and quality control laboratory capability. One big pharma company has already given the seal of approval with a successful customer quality audit.
Located in a historic site by London's Thames River, the facility occupies the former site of Victorian waterworks that helped to tackle cholera – a legacy that Touchlight hopes to continue by tackling the key health issues of our time, as per a 24 May press release.
Karen Fallen, Touchlight's chief executive officer, said that the expansion will allow the company to harness the potential of its platform technology— doggybone DNA (dbDNA), as an affordable, scalable alternative to plasmid DNA (pDNA).
Doggybone DNA is named for its bone-shaped schematic structure and produced using an in vitro enzymatic process over 50 days, which is more than five times quicker than the 270 days taken for plasmid DNA E.Coli fermentation process. As per the company, dbDNA is suitable for rapid, scalable manufacture of GMP DNA and can incorporate gene sequences of sizes ranging from 500bp to 20kb, which are typically unstable as pDNA.
Research into genetic medicines like mRNA vaccines and gene therapies, as well as gene-editing treatments and novel cancer therapies, have driven increased demand for DNA.  Rapid production will potentially enable researchers to overcome an industry bottleneck. Touchlight estimates that the DNA market is currently worth $1bn and will grow 20% annually until 2030.
Last year, Odimma Therapeutics began utilising Touchlight's platform to develop an immunotherapy cancer treatment. Biopharmaceutical companies like Pfizer and Lonza have announced licensing agreements to use the doggybone in their own respective research. A company spokesperson told Pharmaceutical Technology that several more pharma and biotech companies are also moving into clinical development with dbDNA.
The company has made some early headway in making dbDNA acceptable from a regulatory standpoint. One of Touchlight's clients that used enzymatic dbDNA material for GMP production of its cell therapy, which received approval for the first investigational new drug application (IND). A dbDNA-derived AAV product also entered clinical testing in Europe last year, and more recently the received FDA accepted a Drug Master File for GMP-grade dbDNA.