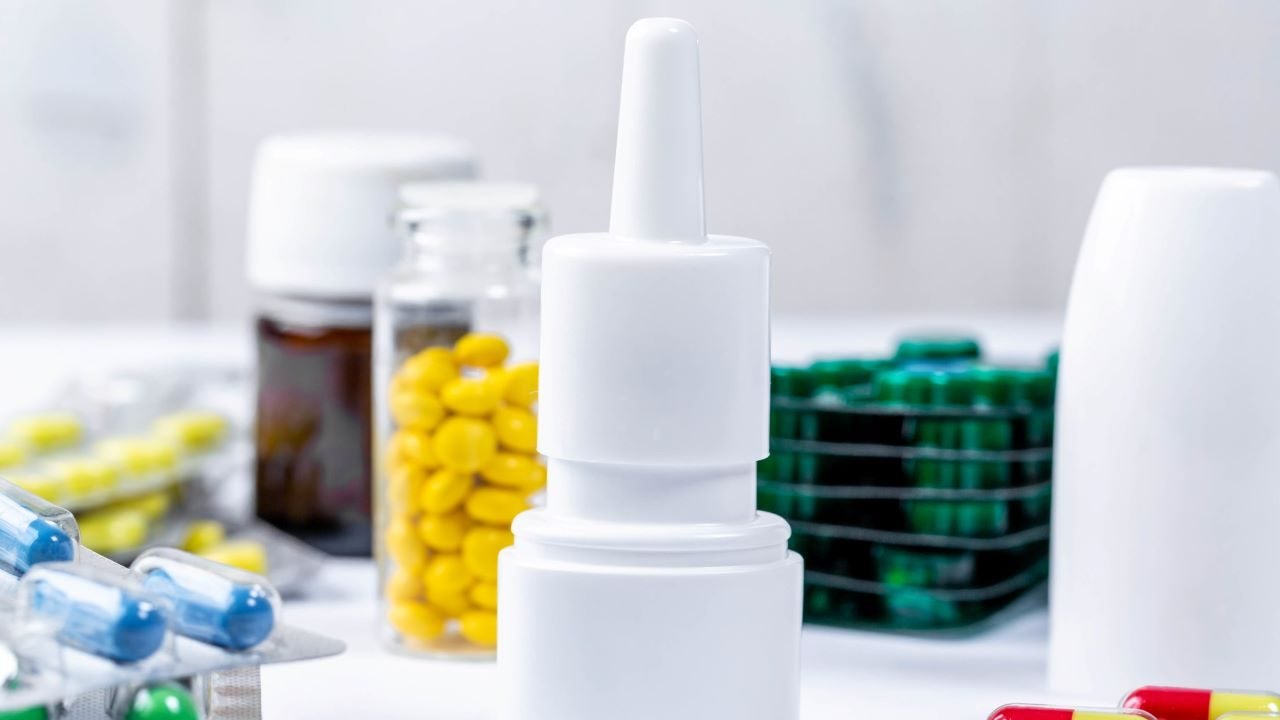 Tiziana Life Sciences has reported positive data from an exploratory clinical study in Brazil evaluating its nasally administered anti-CD3 human monoclonal antibody, Foralumab, in Covid-19 patients.
Researchers evaluated Foralumab alone, as well as in combination with orally administered dexamethasone (Dexa).
The study enrolled 39 patients randomised in three cohorts: control with no treatment, nasally administered Foralumab plus three days of priming with oral Dexa 6mg and nasally administered Foralumab.
The dosing regimen for Foralumab was once daily for ten days.
According to data, CT scans showed that the direct administration of Foralumab to the nasal passage and respiratory tract suppresses lung inflammation quickly. It also enhanced the senses of smell and taste in patients receiving the treatment.
Furthermore, researchers observed. a trend toward increased reduction in systemic biomarkers of inflammation, such as the levels of Interleukins-6 (IL-6) and c-reactive protein (CRP) in blood samples of patients receiving Foralumab versus control cohort.
Tiziana Life Sciences CEO and CSO Dr Kunwar Shailubhai said: "This is a first-in-class and scientifically logical approach to modulate the host immune system to fight the inflammatory reaction to SARS-CoV2 (Covid-19 virus).
"The clinical data demonstrates the safety of nasally administered Foralumab and provides evidence of anti-inflammatory effects which will further support our upcoming Phase II clinical study with nasally administered Foralumab in patients with secondary progressive multiple sclerosis."
In a separate development, the Taiwan Ministry of Health and Welfare granted conditional approval to COVAXX for the initiation of Phase II trials of its Covid-19 vaccine candidate, UB-612, in the country.
The multi-centre, placebo-controlled, randomised, observer-blind trial, which will enrol 3,850 subjects, will launch simultaneously in 11 medical centres and hospitals in Taiwan.
COVAXX CEO Mei Mei Hu said: "Our multitope vaccine showed promising results from preclinical studies and Phase I safety trials, eliciting high titers of specific neutralising antibodies, as well as T-cell responses against multiple viral structural proteins recognised by Covid-19 patients who successfully controlled their SARS-CoV-2 infection."
Last November, COVAXX announced $2.8bn advanced purchase commitments of over 140 million doses of its UB-612 vaccine to be delivered in countries including Brazil, Ecuador and Peru.
Meanwhile, Ocugen and Bharat Biotech entered into a definitive agreement to co-develop, supply and commercialise the latter's advanced stage whole-virion inactivated Covid-19 vaccine candidate, COVAXIN, in the US market.
According to the deal, Ocugen will have US rights to the vaccine candidate and will share the profits from the vaccine candidate sale in the US with Bharat Biotech.
Ocugen will retain 45% of the profits.