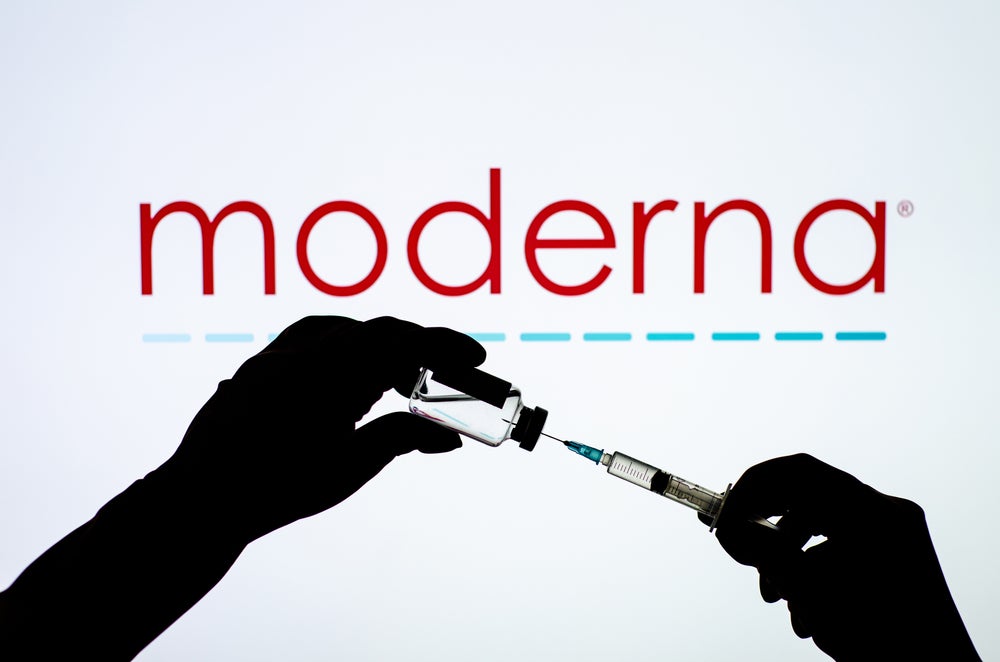 The UK's healthcare regulator the Medicines and Healthcare products Regulatory Agency (MHRA) has approved Moderna's mRNA Covid-19 vaccine for temporary and emergency use in adults. Previously known as mRNA-1273, the product is now referred to as COVID-19 Vaccine Moderna.
Moderna's candidate is the third Covid-19 vaccine to be approved in the UK. Pfizer/BioNTech's mRNA vaccine, BNT162b2, was approved on 2 December, while the AstraZeneca/Oxford adenovirus candidate was approved on 30 December.
According to a detailed document about the approval, the MHRA has recommended that the second dose of this vaccine should be administered 28 days after the first dose. This suggests the Moderna vaccine will not be subject to the up to 12-week dose gap recommended by the MHRA for the other two UK approved vaccines.
The decision was made based on a rolling review of Moderna's clinical trial data, which began in October last year, and on the recommendation of the Commission on Human Medicines.  Moderna's Covid-19 vaccine has demonstrated 94.1% efficacy against Covid-19 in a Phase III clinical trial.
Moderna CEO Stéphane Bancel noted: "We appreciate the confidence shown by the UK MHRA in Covid-19 Vaccine Moderna with this decision, which marks an important step forward in the global fight against Covid-19.
MHRA chief executive Dr June Raine said: "Today's approval brings more encouraging news to the public and the healthcare sector. Having a third Covid-19 vaccine approved for supply following a robust and thorough assessment of all the available data is an important goal to have achieved and I am proud that the agency has helped to make this a reality.
"The progress we are now making for vaccines on the regulatory front, whilst not cutting any corners, is helping in our global fight against this disease and ultimately helping to save lives. I want to echo that our goal is always to put the protection of the public first."
Fantastic that the @Moderna_tx vaccine has been approved for use in the UK ????????

This is great news & another weapon in our arsenal to tame this awful disease.

Thank you to all involved.https://t.co/JTxbMoWova

— Matt Hancock (@MattHancock) January 8, 2021
The UK had already negotiated access to seven million doses of Moderna's vaccine, but as a result of the approval, the UK has exercised its option to purchase an additional ten million doses. Reports suggest that supplies are not expected until spring once Moderna has increased its manufacturing capacity.
The UK approval also marks the fifth approval for Moderna's Covid-19 vaccine in the world. The vaccine has already been approved in the US, Canada, Israel and the European Union.