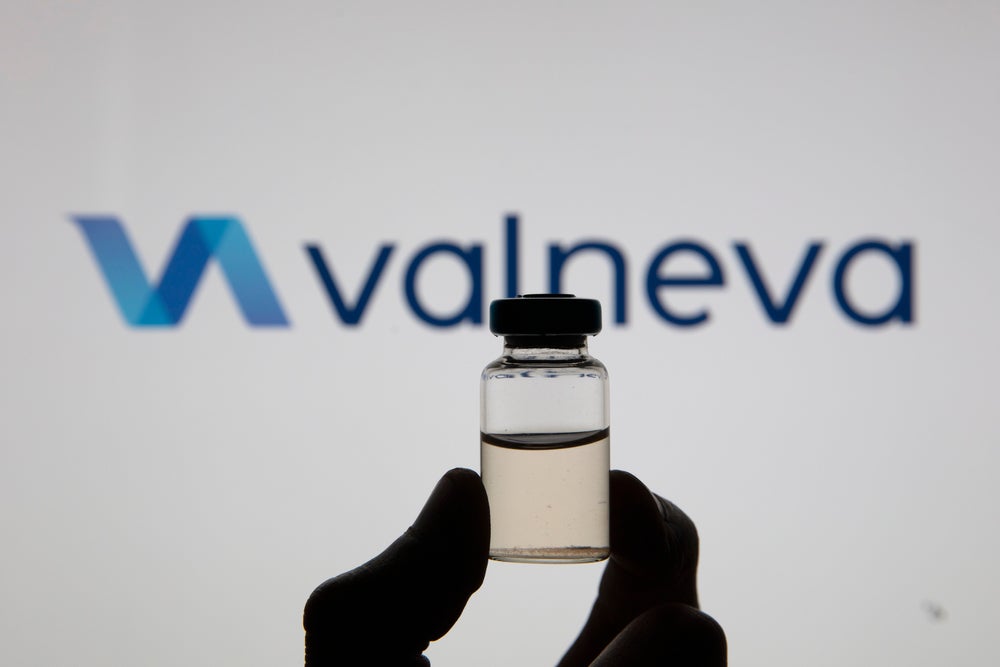 The UK Government has terminated a supply agreement with French company Valneva for its Covid-19 vaccine candidate, VLA2001.
Valneva received a termination notice from the government in this regard.
A whole virus, inactivated, adjuvanted vaccine candidate, VLA2001 is being assessed in trial for Covid-19 in Europe.
The vaccine comprises inactivated whole virus particles of SARS-CoV-2 with high S-protein density, along with two adjuvants, alum and Dynavax Technologies' CpG 1018.
VLA2001 is designed for active immunisation of at-risk populations to prevent carriage and symptomatic Covid-19 infection and for routine inoculation for new variants in the future.
As per the contract, the UK Government holds the right to terminate the deal.
Valneva strongly denied the claims made by the government that the company breached its obligations under the supply deal.
The VLA2001 development plan will continue, with testing for Valneva's pivotal Phase III Cov-Compare clinical trial underway at Public Health England.
Earlier, the company announced that the Phase III results will be made available early in the fourth quarter of this year.
This data is anticipated to be part of Valvena's rolling submission for conditional approval of the vaccine to the UK Medicines and Healthcare products Regulatory Agency (MHRA).
The company estimates that the vaccine will receive preliminary approval later this year subject to Phase III data and MHRA nod.
In a statement, Valneva said: "Valneva has worked tirelessly, and to its best efforts, on the collaboration with UK Government including investing significant resources and effort to respond to UK Government's requests for variant-derived vaccines.
"Valneva continues to be committed to the development of VLA2001 and will increase its efforts with other potential customers to ensure that its inactivated vaccine can be used in the fight against the pandemic."
In August last year, the UK Government and Valneva announced plans for a joint investment in a manufacturing facility in Livingston, West Lothian, part of an agreement for early access to 60 million doses of Valneva's Covid-19 vaccine candidate.