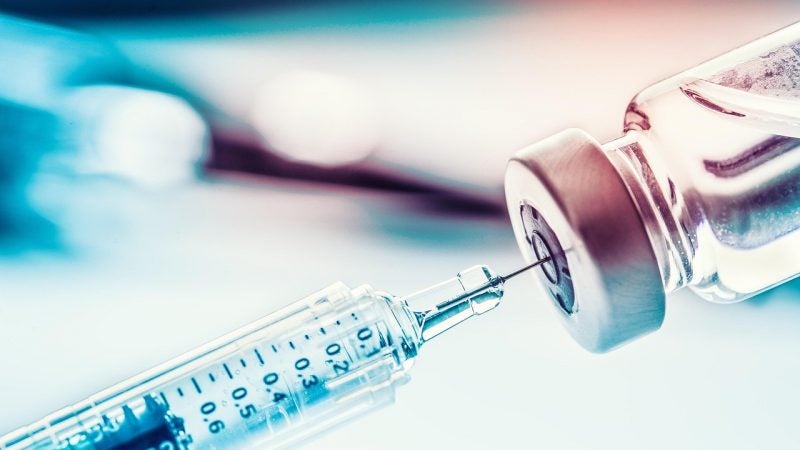 The UK Government and biotech company Valneva are set to make a joint investment in a manufacturing facility in Livingston, West Lothian as part of an agreement for early access to 60 million doses of the company's Covid-19 vaccine candidate.
The investment will boost vaccine manufacturing capacity Valneva's Livingston site and support the jobs of more than 100 scientists and technicians.
Currently, more than 100 employees are working at the facility, with a quarter directly involved in coronavirus vaccine manufacturing.
An additional 75 researchers are expected to working on manufacturing the vaccine as production gets underway.
If Valneva's vaccine yields positive safe and effective data in clinical trials, the expanded capacity at the Livingston site could deliver up to 100 million vaccine doses to the UK and internationally.
UK Business Secretary Alok Sharma said: "The multimillion-pound upfront investment we have agreed with Valneva today means that their vaccine can be manufactured in quantity right here in Scotland.
"If clinical trials are successful, millions of people in priority groups across the UK will be protected by their life-saving vaccine."
Valneva's product, VLA2001, is an inactivated vaccine candidate against the SARS-CoV-2 virus, which leverages the manufacturing technology used for the company's Japanese Encephalitis Vaccine.
The inactivation process is intended to preserve the structure of the virus' S protein and potentially trigger a strong immune response.
Valneva chief financial officer David Lawrence said: "We are delighted to receive initial funding from the UK Government to support the expansion of our Covid-19 vaccine manufacturing facilities.
"We are working as hard and as fast as possible to develop the vaccine to meet the UK's needs and indeed to try to address the broader need for a vaccine."
The final supply agreement is expected to complete in the coming few weeks.
This deal comes after the government signed an agreement with India-based pharmaceutical company Wockhardt for 'fill and finish' services to boost vaccine manufacturing in the UK.