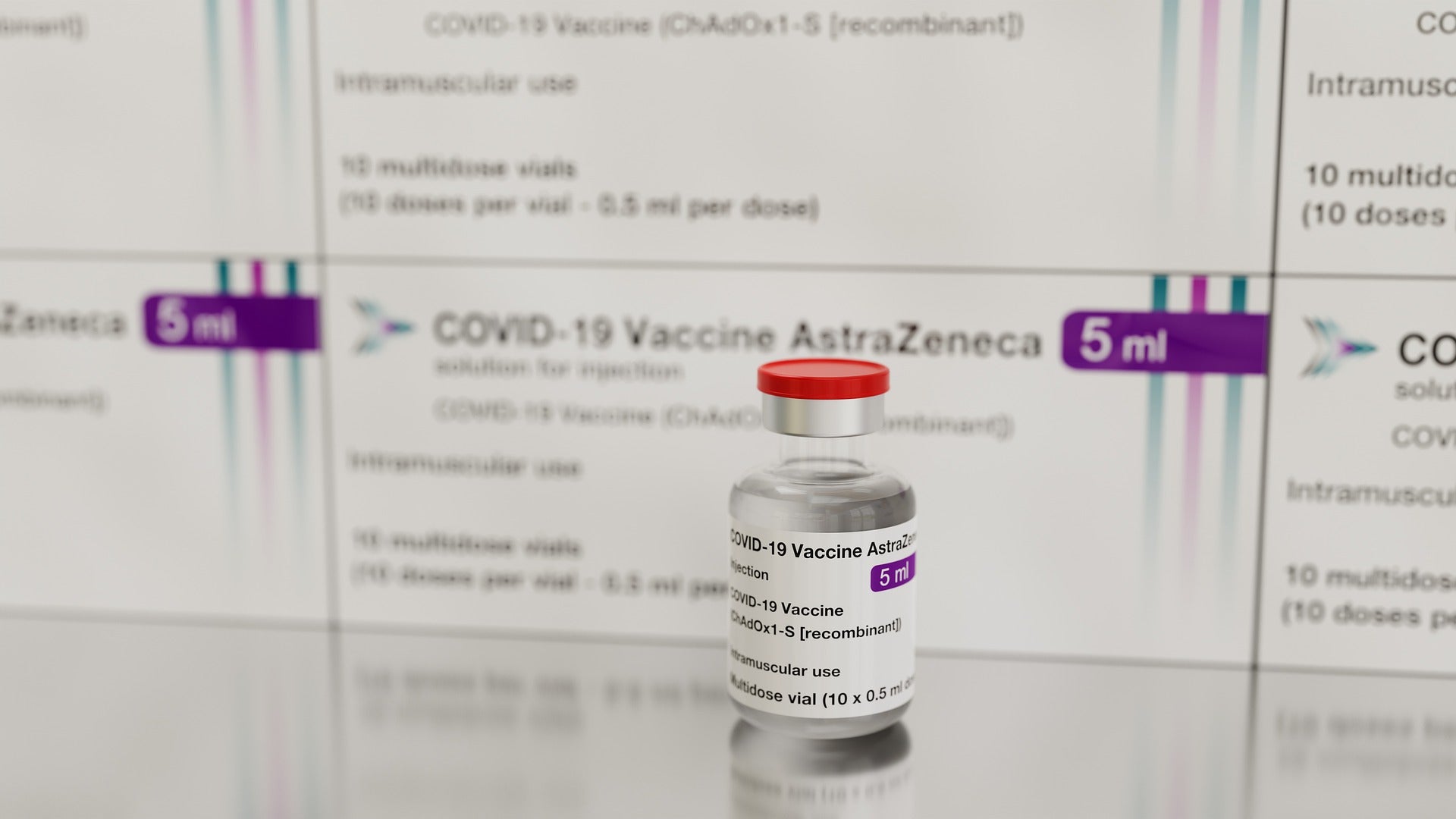 Scientists at Umeå University in Sweden have found that individuals who received AstraZeneca's Covid-19 vaccine as a first dose and the messenger ribonucleic acid (mRNA) vaccine as a second shot had a reduced infection risk in a study.
Co-created by the University of Oxford and Vaccitech, AstraZeneca's vaccine utilises a replication-deficient chimpanzee viral vector based on an adenovirus.
This shot also comprises the SARS-CoV-2 virus spike protein genetic material.
In February, the World Health Organization (WHO) granted Emergency Use Listing to AstraZeneca's shot for active immunisation to prevent the disease in adults.
Various countries had earlier stopped the usage of AstraZeneca's shot for individuals aged below 65 years. In this regard, people who were given the first dose of this vaccine were advised to receive an mRNA vaccine as their second shot in the study.
The main assessment comprised data from 700,000 people.
Findings demonstrated a 67% reduced infection risk in people who received the combination of AstraZeneca and Pfizer-BioNTech's Covid-19 vaccine versus unvaccinated individuals, during an average follow-up duration of 2.5 months after the second dose.
Furthermore, people who received AstraZeneca and Moderna's Covid-19 vaccine showed a 79% reduced risk as against unvaccinated individuals.
A 50% decline in risk was reported in individuals who were given two doses of the AstraZeneca vaccine.
The researchers noted that the estimates of efficiency are applicable to infection with the Delta variant of the SARS-CoV-2 virus, which was dominant during the time of follow-up.
In addition, a reduced occurrence of adverse thromboembolic events was observed in the study across all vaccine regimens.
Umeå University geriatric medicine professor Peter Nordström said: "Having received any of the approved vaccines is better compared to no vaccine, and two doses are better than one.
"However, our study shows a greater risk reduction for people who received an mRNA vaccine after having received a first dose of a vector-based, as compared to people having received the vector-based vaccine for both doses."
In a separate development, the US Food and Drug Administration (FDA) intends to permit the use of a different booster dose of the Covid-19 vaccine than the one in the preliminary schedule, The New York Times reported.