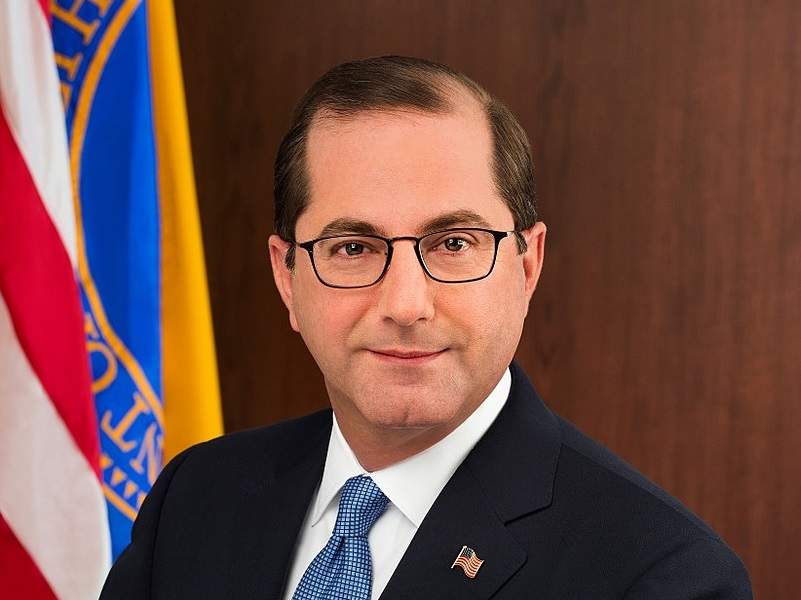 US Health and Human Services secretary Alex Azar has announced changes to Medicare Part B in a bid to lower drug prices.
In a briefing with reporters in Washington, Azar said that the agency was planning to merge some Part B drugs with Part D so that their prices could be negotiated.
Medicare is a government health insurance programme. Those who are over 65, those who receive disability benefits, and those with certain diseases are eligible for Medicare benefits.
Medicare Part B is medical insurance that covers drugs purchased and administered by doctors' offices and hospitals such as cancer treatments. Currently, Plan B drugs are purchased by physicians and then reimbursed. Medicare Part D covers prescription drugs purchased directly by patients. These drugs administered by private health insurance companies.
In Medicare Part D, health insurance providers and pharmacy benefit managers (PBMs) negotiate directly with prescription drug manufacturers over prices. Under the new proposals, private payers would also be able to negotiate prices for some drugs covered by Part B.
Azar said: "We will be issuing a request for proposal to make new use of an alternative system for buying Part B drugs, a Competitive Acquisition Program. We believe there are more private sector entities equipped to negotiate these better deals in Part B, and we want to let them do it."
Health and Human Services senior officials said that some drugs may be moved from Medicare Part B to Part D in a pilot programme.
Azar said that the proposed changes were also designed to remove incentives for drugmakers to classify a drug as Part B rather than Part D or for doctors to administer the more expensive drugs. Under the current system, doctors make more money when they prescribe pricier drugs.
"You can imagine what happens when you're developing a drug: It's often much more appealing for the drug to go into Part B than D. Perversely, some of these drug development decisions are being driven by government reimbursement systems, rather than what's best for the patient," he said.
Azar also outlined plans to improve the negotiating power of Part D. Currently, six types of drugs are automatically put into Part D 'protected classes' and must be included in private plans as they are vital to treating some serious conditions. Private payers have limited room for negotiation with these drugs.
Azar said: "Part D plans are hamstrung by current rules from really negotiating over drugs in these protected classes—allowing Pharma to run up huge profits on patients who desperately need these often-expensive drugs."
This comes days after President Trump delivered a much-anticipated speech, outlining plans to reduce drug prices. The proposals were criticised for shying away from the issue of Medicare, allowing the government to directly negotiate with drugmakers; a key campaign promise made by Trump in the run-up to the 2016 presidential election. Although the latest proposals do not involve direct government negotiation, they may, in theory, drive down prices.
Although much of Trump's speech was focused on 'eliminating the middlemen', the plans outlined by Azar appear to offer the opposite; giving PBMs and other private payers a greater role in negotiation.