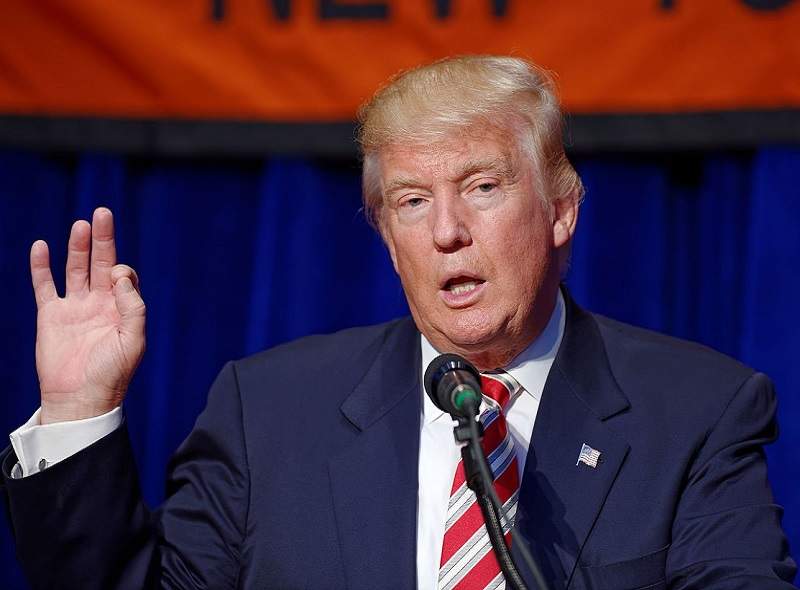 In a long-awaited speech delivered at the White House Rose Garden on Friday, Trump launched what he described as 'the most sweeping action in history to lower the price of prescription drugs for the American people'. However, with big pharma left relatively unscathed, will the proposals have any real impact on drug pricing?
The speech, along with a blueprint entitled American Patients First, focused on measures to get drugs onto the market 'quicker and cheaper' including increasing the number of generics, cracking down on excessive lobbying and speeding up the approval of over-the-counter medicines.
In the speech, Trump said: "We will have tougher negotiation, more competition, and much lower prices at the pharmacy counter.  And it will start to take effect very soon.
"We are getting tough on the drug makers that exploit our patent laws to choke out competition.  Our patent system will reward innovation, but it will not be used as a shield to protect unfair monopolies. The [US Food and Drugs Administration] will also speed up the approval process for over-the-counter medicines so that patients can get more medicines without prescription."
Since pledging to crack down on drug prices and pharma companies 'getting away with murder' during his first press conference as president-elect in January 2017, Trump is yet to take direct action to address escalating prices.
In fact, changes such as tax reforms in December 2017 have been largely beneficial to the US pharmaceutical industry, with lower corporate tax rates and lower tax on repatriating cash held overseas meaning more money is available for acquisitions and mergers.
The proposals were welcomed by some, with second-largest US prescription benefit manager Express Scripts praising Trump for 'recognising drug companies charge way too much, and their prices need to come down'.
In a statement, Express Scripts said: "In particular we were pleased that the administration recognised and endorsed policies that we have advocated for over the years, including increasing access to biosimilars, increasing the number of generic drugs available, and eliminating gag clauses and clawbacks─anti-patient practices that we do not engage in. We look forward to working with the administration to enact pro-patient, pro-payer policies."
Targeting the industry's middle-men
During the speech, Trump placed much of the blame for America having the highest drug prices in the world on 'foreign single-payer systems' ─ countries with national healthcare systems that control drug prices.
He also pledged to ban the pharmacist gag rule, which bans pharmacists from telling customers if they could save money by paying in cash for prescription drugs rather than using their health insurance.
The speech largely focused on the industry's middle-men rather than drugmakers, alleging that the new plans will 'end the dishonest double-dealing that allows the middleman to pocket rebates and discounts that should be passed on to consumers and patients'.
However, despite the hard-line rhetoric, critics are sceptical about whether the proposals will have any meaningful impact on drug pricing, with plans failing to target drug companies' pricing practices directly and instead focusing on list prices and growing out-of-pocket costs.
With the speech laying the blame on pharmacy benefit managers, distributers and drug lobbyists, the proposals look unlikely to cause any lasting damage to the pharma industry's drug pricing status quo.
Notably, the speech did not directly address the issue of Medicare, after Trump pledged to let the public health insurance programme negotiate bulk discounts for drugs during his presidential campaign. This would have allowed the government to directly negotiate with drugmakers to deliver greater savings for patients. Drug companies have lobbied hard to prevent such government involvement.
Instead, Trump pledged to make it easier for Medicare Part D prescription drug plans to negotiate prices with manufacturers.
Criticism from Democrats and health groups
The blueprint has received criticism over social media; Democratic Congressman Lloyd Doggett described Trump's drug pricing plans as 'a sugar-coated nothing pill' via Twitter.
In a tweet, Democratic Representative Elijah Cummings accused Trump of breaking a campaign promise to the benefit of the pharmaceutical industry. "Very expensive champagne will be popping in drug company boardrooms across the country tonight," Cummings wrote. "Now President Trump is abandoning his promise to authorise Medicare to negotiate directly with drug companies to lower prices."
With the timeline for implementing the proposed policy changes largely uncertain, advocacy group Health Care for America Now dismissed the proposals as 'all talk, no action'.
In a statement, the group said:  "Despite his over-the-top rhetoric and campaign promises, Trump has taken no tangible steps to reduce drug prices since taking office. He's afraid to take on big pharma and do what it takes to lower prices. Instead, he's letting them run the show."
Critics have also highlighted the fact that Trump's administration includes several former industry executives, including Health and Human Services Secretary Alex Azar, an ex-president of Eli Lilly.
Shares of several major drug and biotech companies rose immediately after the speech, with companies such as Pfizer, Merck, Gilead and Amgen seeing a rise in share prices.