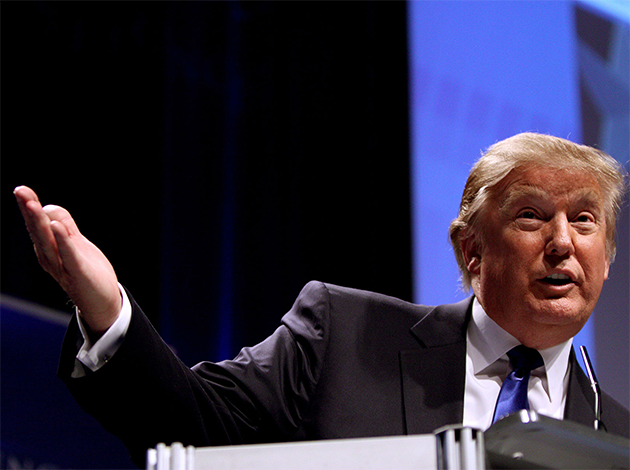 Global pharmaceutical stock indices rose by up to 12 percent after Trump's victory in November, on the assumption that a Republican presidency would create a more favourable overall business climate through deregulation and tax incentives.
This idea was turned on it head though in Trump's first press conference as president elect on January 11, in which he unexpectedly crossed party lines and singled out the pharmaceutical industry as "getting away with murder" over drug prices, and pledged to "create new bidding procedures for the drug industry."
His surprising hostility towards drug prices and the suggestion that competitive, direct government drug price bidding could soon be implemented was enough to lower biotech stock indices by two to four percent.
Drug price controversies
Trump's comments reflect public sentiment towards premium drug prices in the US, which generally outstrip the rest of the world, particularly for specialty pharmaceuticals.
A number of scandals have brought the issue firmly into the public consciousness, including the $80,000 price set by Gilead for their hepatitis C drug Sovaldi in 2013, the price gouging of Daraprim by Martin Shkreli in September 2015, and the 500% price hike for the EpiPen by Mylan in the space of a decade.
Unlikely alliance
Trump appears intent on following through on his remarks made in January, arranging for example a meeting in the oval office with pharma execs to discuss price reduction strategies, and a meeting with high-ranking democratic congressman Elijah Cummings.
Cummings is one of the most outspoken members of congress on the issue of high drug prices, having previously described price hikes as being akin to "putting a gun to somebody's head and saying you need to pay me this very high price for the drug or you die".
Cummings and Bernie Sanders have previously worked together to introduce legislation such as the Prescription Drug Affordability Act of 2015.
Despite these early moves, prices are still likely to rise
Ultimately, the Republican-controlled house and senate seem unlikely to enact firm price-control measures, with the feeling being that it impinges on the free market and grants the federal government too much power.
The house passed a landmark restriction preventing the government from negotiating Medicare prices in 2003, and has consistently opposed bills to overturn this law since then.
It therefore seems inevitable that Trump would face strong opposition from congress in trying to push through such a bill.
His calls to curb drug imports from abroad, to encourage pharmaceutical companies to set up their headquarters in the US, will also raise prices.
Without a dramatic shift in the position or authority of the legislative branch, drug prices in the US are likely to continue to rise in 2017, and throughout the course of Trump's presidency.