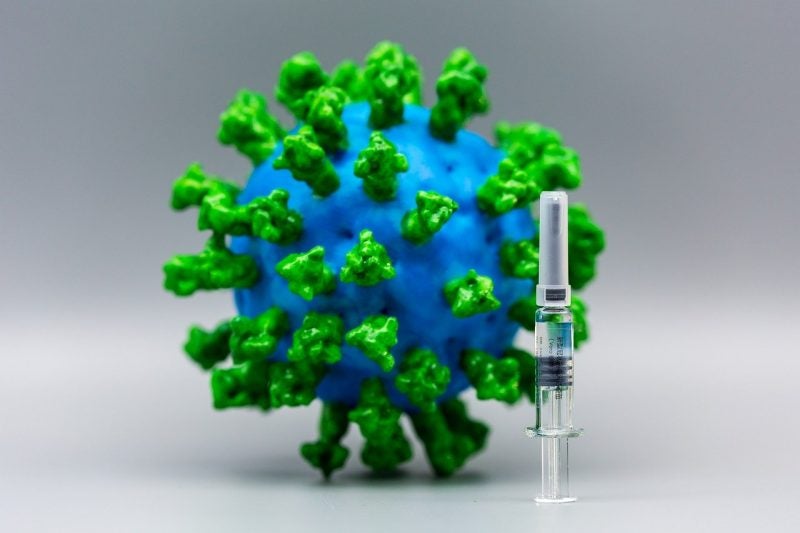 Johnson & Johnson (J&J) unit Janssen Pharmaceutical has signed an agreement with the US Government for the large scale domestic production and supply of 100 million doses of its Covid-19 vaccine candidate, Ad26.COV2.S.
The vaccine, based on Janssen AdVac technology, will be used in the US after it secures regulatory approval or emergency use authorisation.
For this agreement, the US Biomedical Advanced Research and Development Authority (BARDA) and the Department of Defense have committed to providing more than $1bn.
The government may buy an additional 200 million doses of the vaccine in the future.
Johnson & Johnson chief scientific officer Paul Stoffels said: "Johnson & Johnson's global team of experts has worked tirelessly alongside BARDA and scientific partners to pursue a SARS-CoV-2 vaccine that can help to stop the spread of Covid-19.
"We greatly appreciate the US government's confidence in, and support for, our R&D platform and efforts and the scalability of our vaccine technology. We are scaling up production in the US and worldwide to deliver a SARS-CoV-2 vaccine for emergency use."
The company is developing the vaccine candidate as part of an ongoing research and development collaboration with BARDA. The product is currently in Phase I / IIa clinical trial in the US and Belgium.
If the vaccine is safe and effective, J&J hopes to supply more than one billion doses worldwide over the course of next year.
Last month, J&J said that the company is in discussions with the Government of Japan, as well as the Bill and Melinda Gates Foundation, regarding allocations of its Covid-19 vaccine candidate.
The US government already signed similar Covid-19 vaccine supply deals with Sanofi and GlaxoSmithKline (GSK), as well as Pfizer and BioNTech.