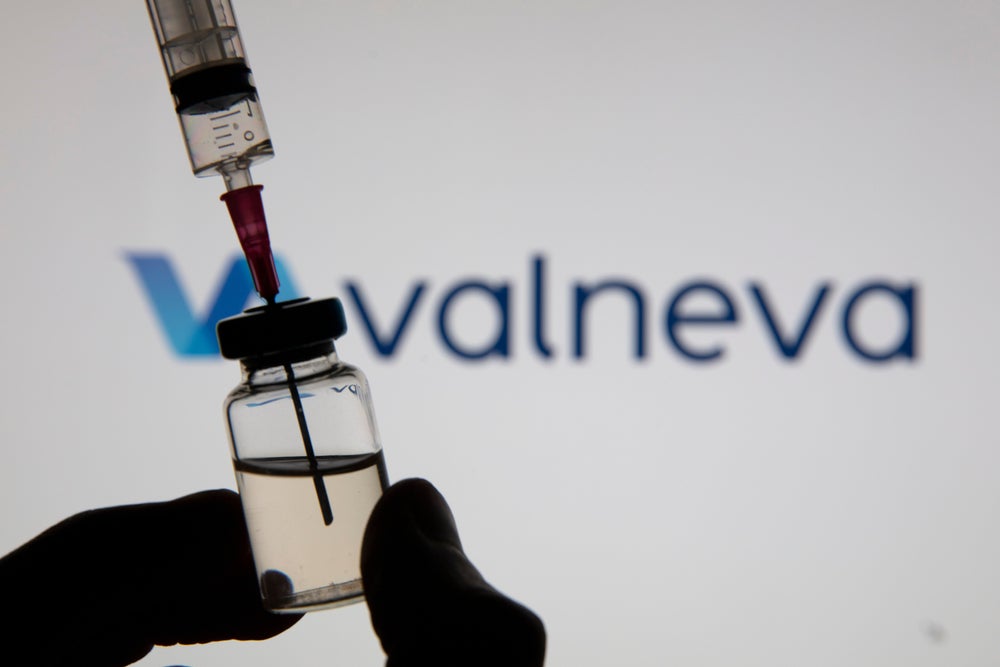 The Scottish subsidiary of vaccine maker Valneva has been awarded up to £20m funding for the research and development of vaccines including its Covid-19 jab.
The investment from Scotland's national economic development agency, Scottish Enterprise, is comprised of two separate grants that will be provided over the next three years, starting from March 2022.
The first grant of up to £12.5m will support R&D related to the manufacture of the French company's Covid-19 vaccine candidate, VLA2001. The second payment of up to £7.5m will go towards the manufacturing processes for Valneva's other vaccines.
Scottish Government business minister Ivan McKee said: "Valneva is a valued contributor to our life sciences sector and the Livingston facility is an important asset, developing and manufacturing vaccines for the prevention and treatment of several infectious diseases.
"This funding package will support high quality jobs, drive further research and underpin the company's operations in Scotland."
Valneva has recently published updates on several its vaccine candidates. In January, the company announced that three doses of its Covid-19 jab successfully neutralised the Omicron variant of SARS-CoV-2 in a Phase I/II trial.
Valneva is also developing a Lyme disease vaccine in partnership with Pfizer, and reported positive Phase II data on the candidate earlier this month. The companies plan to evaluate a three-dose vaccination schedule of the jab, known as VLA15, in an upcoming Phase III trial.
Valneva's single-shot jab for the mosquito-borne viral infection chikungunya, VLA1553, generated neutralising antibody titres in 98.5% of participants in Phase III studies last year. A Phase III trial of VLA1553 in adolescents was initiated in January. The vaccine maker intends for the shot to be produced at its Livingstone, Scotland facility.
Commenting on the Scottish Enterprise grant, Valneva CEO Thomas Lingelbach said: "From the only inactivated, whole virus Covid-19 vaccine candidate in clinical development in Europe, to the most clinically advanced vaccine candidate against chikungunya in the world, Scottish Enterprise's investment will support progress across Valneva's research and development portfolio – as well as jobs and growth in Scotland."
A Valvena spokesperson also told Pharmaceutical Technology the funding will "enable the operationalisation" of a new, state-of-the-art manufacturing plant that was built to complement the company's existing Livingstone facility.