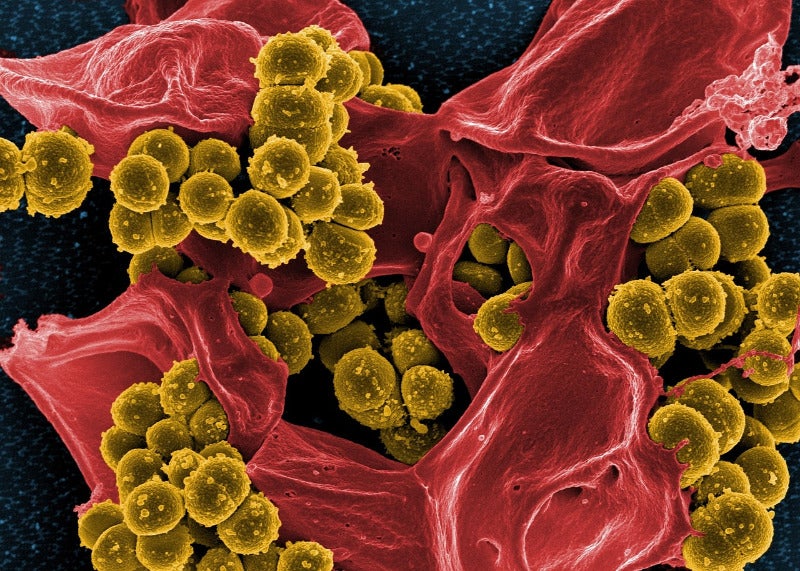 VenatoRx Pharmaceuticals has partnered with the US Department of Health and Human Services' Office of the Assistant Secretary for Preparedness and Response (ASPR) for a new antibiotic to treat infections caused by drug-resistant bacteria.
The alliance also involves Defense Threat Reduction Agency (DTRA) of the US Department of Defense.
VenatoRx is developing a clinical-stage compound VNRX-5133. It is expected to address certain drug-resistant infections when given in combination with existing antibiotic cefepime.
An intravenous formulation of this combination is expected to help treat antibiotic-resistant gram-negative infections. These include hospital-acquired and ventilator-associated bacterial pneumonia, and complicated urinary tract infections (cUTI).
ASPR hopes that new drugs that address antibiotic-resistant infections will aid in biodefense preparedness and national health security.
ASPR Biomedical Advanced Research and Development Authority (BARDA) director Rick Bright said: "This unique public-private partnership will focus on adding a new tool to healthcare providers' toolkits and to help them save lives in an incident involving some of the serious bioterrorism threats our country faces."
As part of a cost-sharing contract, VenatoRx will receive up to $20.7m from BARDA over a period of two years.
These funds will be used for development and studies to support a new drug application (NDA) for the US Food and Drug Administration (FDA) approval of cefepime plus VNRX-5133 in cUTI.
The contract may be extended to an $86.8m total cost-share over six years.
VenatoRx and BARDA have agreed to share the costs of all studies required for marketing the drug. Studies include those in Phase III trials to treat cUTI, hospital-acquired and ventilator-associated bacterial pneumonia, and carbapenem-resistant pathogens.
The partners will also work on a data package using the combination to treat melioidosis and glanders caused by bioterrorism pathogens.
VenatoRx will be responsible for all regulatory activities related to FDA approval.
In addition, DTRA will offer up to $10m to support certain non-clinical biodefense activities. These include non-clinical potency and efficacy studies of the combination against biothreat bacterial pathogens.
The studies will initially focus on Burkholderia pseudomallei that causes melioidosis.