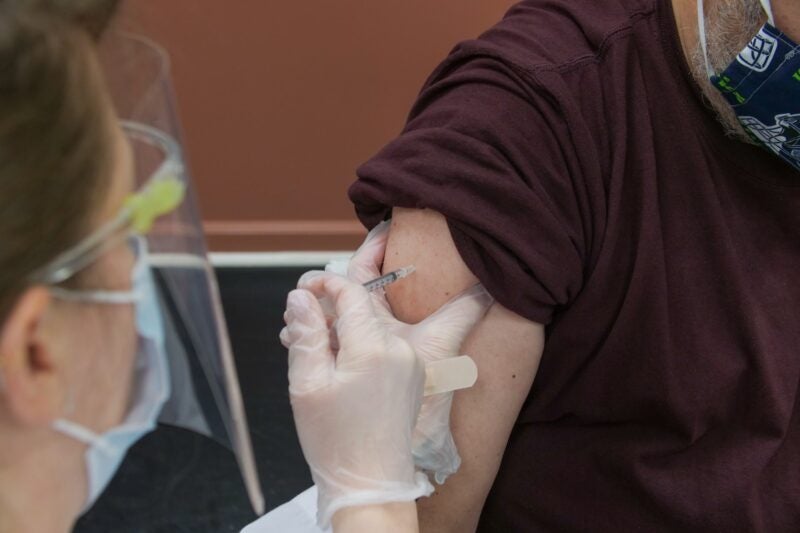 The World Health Organization (WHO) has suspended the distribution of Indian firm Bharat Biotech's Covid-19 vaccine, Covaxin, through United Nations (UN ) procurement agencies.
This move is based on findings from the WHO post-emergency use listing (EUL) inspection and is intended to aid the company in updating its process and facilities to tackle good manufacturing practice (GMP) shortcomings reported.
The inspection was carried out between 14-22 March this year.
Furthermore, the health agency advised various countries that have received the vaccine to adopt necessary actions.
In a statement, WHO said: "The risk assessment to date does not indicate change in the risk-benefit ratio.
"The data, available to WHO, indicate the vaccine is effective and no safety concern exists."
With the suspension of manufacturing for export, the supply of the vaccine will be impacted.
In addition, Bharat Biotech has agreed to tackle the GMP deficiencies and is readying a corrective and preventive action plan, which will be submitted to the Drugs Controller General of India (DCGI) and WHO.
Bharat Biotech said in a statement that the company is temporarily pausing vaccine production across its manufacturing sites as it has concluded its supply commitment to procurement agencies and predicting a drop in demand.
The company will now progress to carry out the maintenance of the facilities, process and facility streamlining works activities.
During the pandemic, the current facilities of Bharat Biotech were repurposed to produce the Covid-19 vaccine to meet the needs.
These upgrades are now pending, the company added.
In November last year, the WHO has granted EUL to Covaxin for usage in people aged 18 years and above.