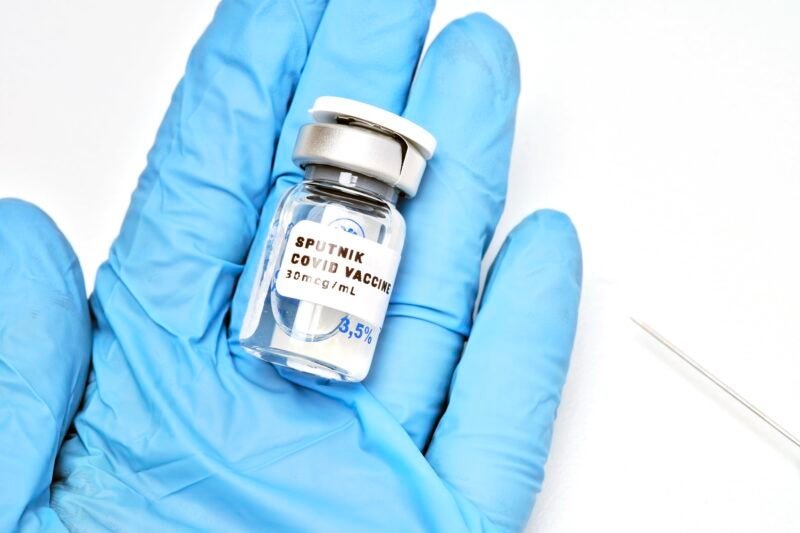 Understand the impact of the Ukraine conflict from a cross-sector perspective with the Global Data Executive Briefing: Ukraine Conflict
---
The World Health Organization (WHO) has delayed the analysis of Russia's Sputnik V Covid-19 vaccine underway for emergency use amid the Ukraine crisis, Reuters reported.
The news agency quoted WHO assistant-director general for Access to Medicines and Health Products Dr Mariângela Simão as saying in a press briefing that the inspections were supposed to be carried out in Russia on 7 March and were postponed for a later date.
She noted that the crisis in Ukraine had impacted assessments of the vaccine, adding that the health agency was experiencing various operational issues including snags in flight booking and using credit cards.
After Russia invaded Ukraine, western countries blocked their airspace to Russian aircraft and imposed tough financial and economic sanctions.
Simão further added: "This has been discussed with the Russian applicants and new dates will be set as soon as possible."
WHO is analysing the vaccine for emergency use authorisation since last year.
In October last year, the WHO put a hold on Sputnik V's Emergency Use Listing (EUL) process citing pending missing data and legal procedures.
In a previously published study, the Sputnik V vaccine was found to be safe and could avert severe disease in infected individuals.
If WHO authorisation is granted, the vaccine could be procured as part of the COVAX for supply globally.
Till date, the combination vector vaccine has obtained approvals in more than 70 countries across the globe.
The vaccine manufacturing plans were halted due to the sanctions placed on Russia, Hindustan Times noted.
Apart from WHO, the vaccine is being analysed by the European Medicines Agency.