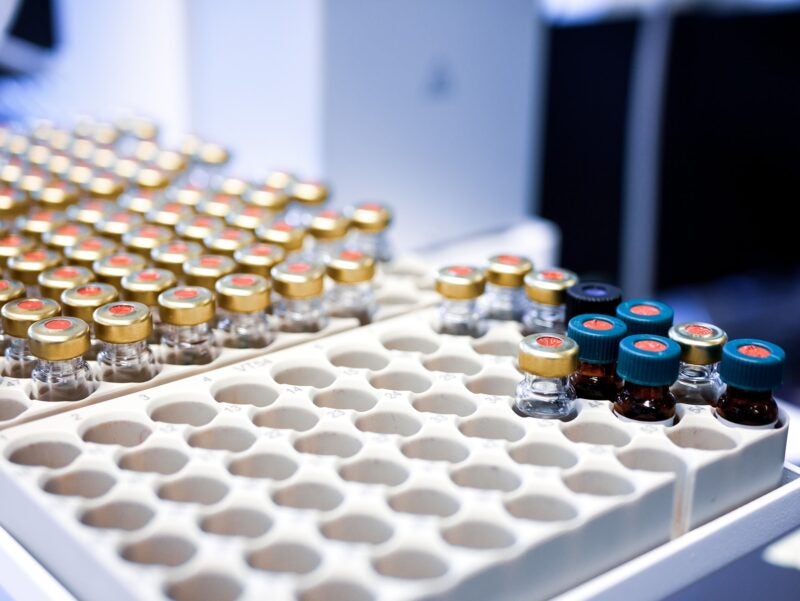 The World Health Organization (WHO) has recommended the use of two new drugs by GlaxoSmithKline (GSK) and Vir Biotechnology and Eli Lilly to treat Covid-19.
The latest advice offers additional options to treat the infection.
Lilly's baricitinib is strongly advised for use in severe or critical Covid-19 patients administered along with corticosteroids.
Discovered by Incyte and licensed to Lilly, the oral drug belongs to a class of therapeutics called Janus kinase (JAK) inhibitors used for preventing immune system overstimulation. 
It is also used for treating rheumatoid arthritis and offers a substitute to existing arthritis therapies known as interleukin-6 receptor inhibitors, which the WHO had recommended in July last year.
Furthermore, WHO granted conditional recommendation for GSK-Vir's monoclonal antibody drug, sotrovimab, to treat individuals with mild or moderate Covid-19 who are at increased hospital admission risk.
The patient population includes the older, immunocompromised people with underlying conditions such as hypertension, diabetes and obesity and those who have not received Covid-19 vaccines.
Sotrovimab is a substitute to a cocktail of monoclonal antibodies, casirivimab and imdevimab, recommended by WHO in September last year.
Studies are underway to analyse the monoclonal antibodies against the Omicron variant of the SARS-CoV-2 virus but in initial laboratory studies, sotrovimab was demonstrated to retain activity.
Baricitinib and sotrovimab are invited for WHO Prequalification, which evaluates the efficacy, quality and safety of priority health products to boost access in lower-income nations.
The expert panel developing the guidelines also analysed two other therapies, ruxolitinib and tofacitinib, to treat severe and critical Covid-19.
Due to uncertainty in effects, WHO issued a conditional recommendation against their usage.
The latest recommendations that form the eighth update to WHO guidelines on Covid-19 therapies are based on data obtained from seven clinical trials that enrolled more than 4,000 non-severe, severe and critical Covid-19 patients.
WHO is holding talks with manufacturers to ensure international supply capacity and equal access to the newly recommended therapies. 
The Access to Covid-19 Tools Accelerator (ACT-A) Therapeutics pillar has been working with pharmaceutical firms for complete comprehensive access strategies for low and middle-income nations, facilitating the quick deployment of the therapies. 
Furthermore, the ACT-A is exploring options to extend the licencing scope in order to make the therapeutics inexpensive.
In December last year, Novavax and Serum Institute of India (SII) obtained WHO Emergency Use Listing for the former's Covid-19 vaccine with Matrix-M adjuvant, NVX-CoV2373.