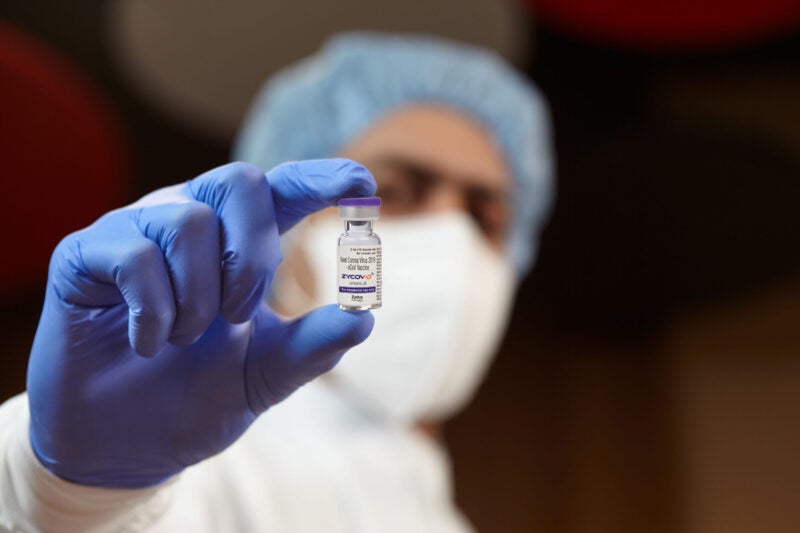 Zydus has commenced the delivery of the first consignment of its Covid-19 deoxyribonucleic acid (DNA) Plasmid vaccine, ZyCoV-D, to the Government of India.
On administration, the vaccine generates the SARS-CoV-2 viral spike protein and induces the immune system's cellular and humoral arm-mediated immune response.
This is claimed to play a key role in offering protection from disease and viral clearance.
Using Tropis, a painless PharmaJet needle-free system, the three-dose vaccine is given as intradermal doses on days 0, 28 and 56.
The vaccine supplies are made against the government order from the company's Zydus Vaccine Technology Excellence Centre (VTEC).
Located at the Zydus Biotech Park in Changodar, Ahmedabad, in the Indian state of Gujarat, the centre was commissioned recently.
In addition, the company intends to offer the vaccine in the private market.
The vaccine will cost $3.54 (Rs265) for each dose while the applicator will be priced at $1.24 (Rs93) per dose, excluding GST.
The drug substance for ZyCoV-D is produced at Zydus VTEC, and the production process and in-process material transfers are automated in the facility.
Furthermore, the company signed a definitive agreement with contract manufacturing organisation Shilpa Medicare to produce vaccine doses that are mutually agreeable.
Zydus and Korea-based Enzychem Lifesciences have entered another agreement for the vaccine's technology transfer and manufacturing licence.
In August last year, Zydus obtained emergency use authorization (EUA) from the Drugs Controller General of India (DCGI) for the ZyCoV-D Covid-19 vaccine.
With the EUA, the vaccine can be used in adults and adolescents of the age of 12 to 18 years, making it the first of its kind to receive approval in the country for this age group.