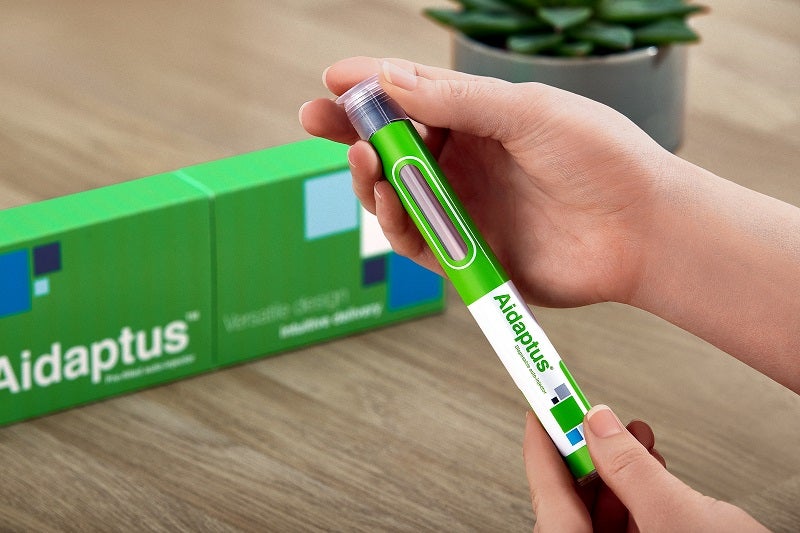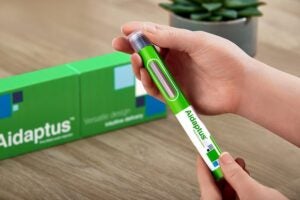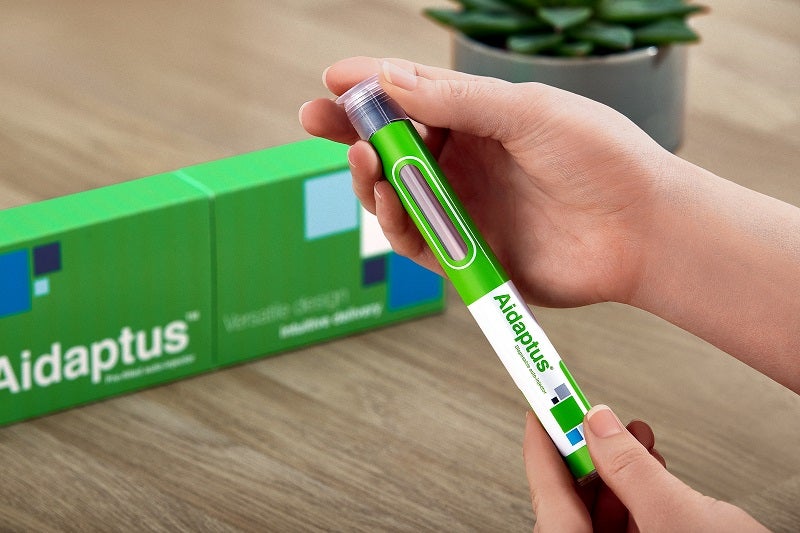 Owen Mumford Pharmaceutical Services have a proven track record and broad experience of auto-injector development, manufacture and supply. We are now proud to deliver our latest innovation Aidaptus 2-step single-use autoinjector.
Aidaptus auto-injector is compatible with either a 1mL or 2.25mL prefilled syringe, with a minimal number of change parts, in the same base device whilst maintaining its small, discreet size.
Aidaptus has a novel self-adjusting plunger which automatically adapts to a range of syringe fill volume options without any changes to the device and with no change in parts. Aidaptus therefore offers benefits to the pharmaceutical and biotech industries helping to reduce risk during drug development and lifecycle management.
Aidaptus combines innovative patient-centric design and novel technologies delivering a device with clear features and benefits. The device has automatic needle shielding providing protection from needlestick injuries before, during and after use while also helping to reduce needle phobia. Aidaptus is intuitive with automatic needle insertion and simple steps for use as well as providing user confidence that the injection has been successfully completed via both audible and visual feedback.