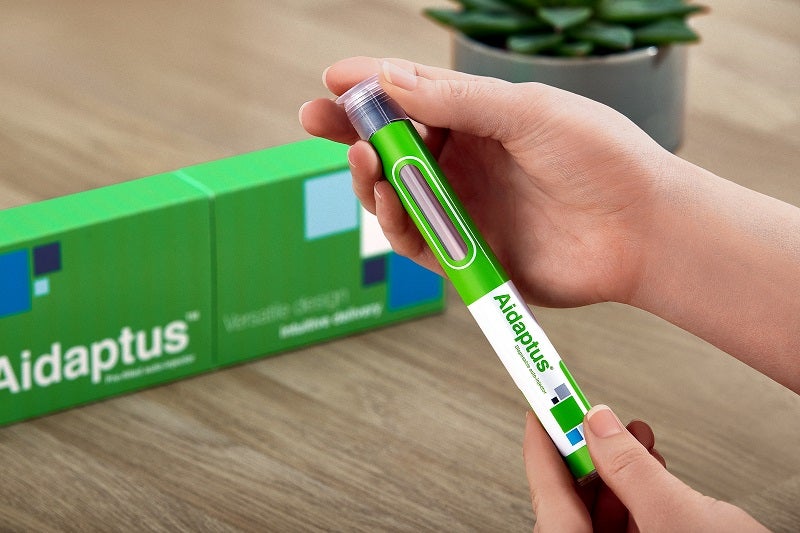 With 70 years of experience in medical devices, Owen Mumford Pharmaceutical Services, a division of Owen Mumford, is located in Woodstock, UK, specialising in the design, development and manufacture of injectable drug delivery systems across pharmaceutical, biotech and generics industries.
Devices for drug delivery
Our innovative products include single and multi-dose reusable and disposable auto-injectors, pens and syringes for subcutaneous and intramuscular administration.
These are designed and known for their ease of use, simplicity and improved safety and patient compliance, meeting the needs of both our pharmaceutical partners and their patients.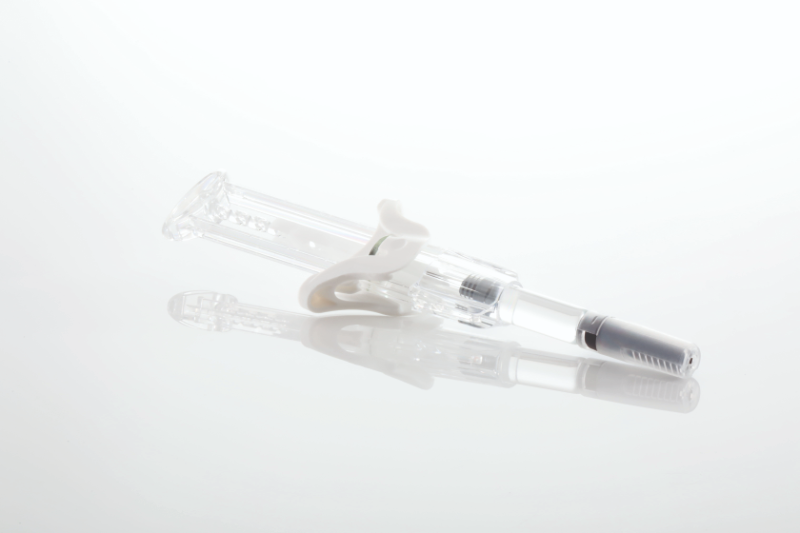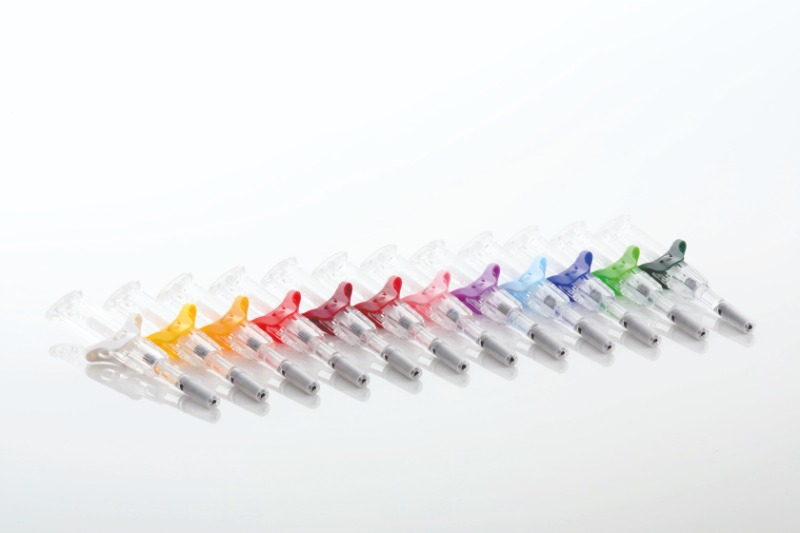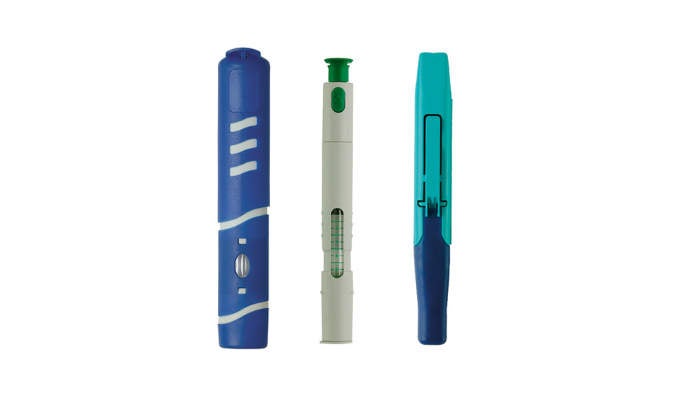 Owen Mumford auto injectors are compatible with a wide range of pre-filled glass and plastic syringes, and pre-filled cartridges.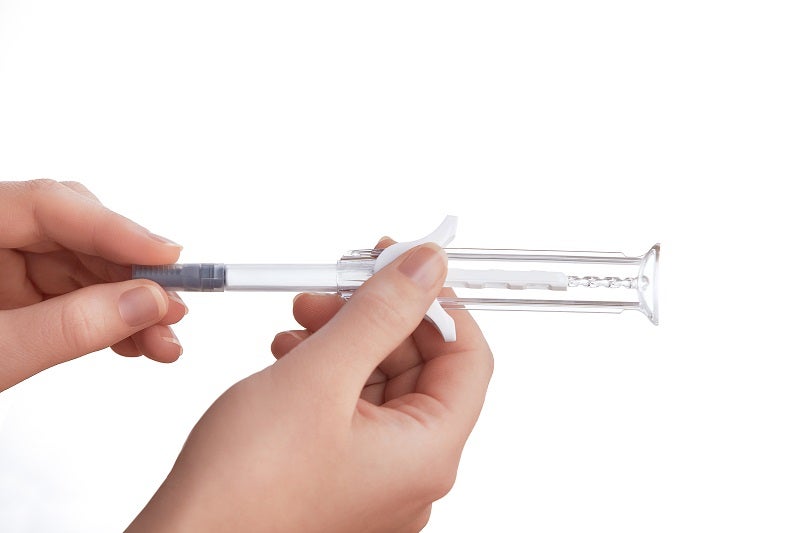 Platform and custom injectable drug delivery systems
With an established history of developing world-leading custom devices, we have recently extended our capabilities to include a range of platform products. We continue to pride ourselves on our expertise, support and personal offering; designing products with patient needs at the forefront of the mind and simplifying our partners' combination product development process.
UniSafe® pre-filled safety syringe
A simple, spring-free pre-filled safety syringe for use with 1mL primary containers, UniSafe has an integrated safety mechanism that helps to prevent needlestick injuries and complies with safer sharps regulations. UniSafe is a passive safety device whereby needle retraction and shielding is automatically activated when the user has fully depressed the plunger and finished their injection using a normal injection technique. It has a minimal component count and is designed to work with ISO standard pre-filled syringes. The lack of spring means there is no risk of pre-activation during transportation.
UniSafe platform for injectable drug delivery systems
The UniSafe® platform is developed around the already commercially available UniSafe 1mL device.
UniSafe® 2.25 is the latest addition to Owen Mumford Pharmaceutical Services. Designed for higher volume and higher viscosity drugs, UniSafe 2.25, like the on market 1mL version, has a unique spring-free design and integrates critical safety features.
Also, in development currently is a reusable Auto-Injector, which will offer the option of connectivity.
Aidaptus®
Aidaptus® auto-injector is compatible with either a 1mL or 2.25mL prefilled syringe, with a minimal number of change parts, in the same base device whilst maintaining its small, discreet size.
Aidaptus® has a novel self-adjusting plunger which automatically adapts to a range of syringe fill volume options without any changes to the device and with no change in parts. Aidaptus® therefore offers benefits to the pharmaceutical and biotech industries helping to reduce risk during drug development and lifecycle management.
Our Services
Our products are supported by our services, working with our partners every step of the way to support and guide them from initial concept through to taking the solution to the market.
Regulatory
With over 50 product registrations to date, we have experience in dealing with the FDA, EMA and other regulatory bodies. In addition to this, we have gained expertise in the regulatory complexities associated with combination products over a period of many years.
Using this knowledge, we can guide the regulatory application processes by providing the necessary data, documentation & guidance to help you achieve a positive outcome.
Quality
Our management system is set up to ensure we are fully compliant with medical device regulations such as 21 CFR 820, ISO 13485:2016 and forthcoming MDR (medical device regulation) as well as ensuring adherence to GMP (Good Manufacturing Practise).
Our quality ethos across the organisation helps us ensure that all of our devices meet the rigorous standards that apply to the device, pharmaceutical and biotech industries.
Human factors
Our primary objective is to ensure that the final device is safe and effective for use by a diverse range of users. Usability is key to success throughout both the product development & design process.  Our human factors process is fully compliant with regulatory requirements, and we conduct user evaluation planning to provide comprehensive study data to support your product registration process.
Manufacturing
We produce billions of components and assemble hundreds of millions of life-changing devices each year through our manufacturing and packaging operations in the UK, US and Asia.
Our capabilities include manual and semi-automatic assembly, flexible manufacturing and fully automated production. Our cleanroom facilities can also be utilised for manufacturing, processing and packaging when required, accommodating all our customers' needs.
Design engineering
Our pharmaceutical industry customers, innovation and technical expertise are key to our success. With a long history of providing a range of devices, our research and development department provides the critical expertise for creating products that help patients to improve their disease management.
We start this process by acquiring an in-depth understanding of patient and healthcare practitioners' needs and the challenges they face during drug administration.