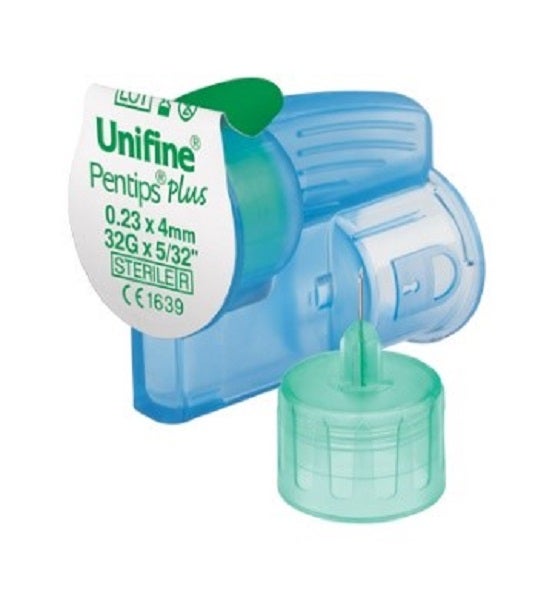 Unifine® Pentips® Plus is the world's first integrated pen needle system that utilises the same high-quality needles as Unifine Pentips but also features an integrated needle removal chamber which offers a convenient option for interim needle disposal after use.
Unifine Pentips Plus uses unique Safe Click Technology™ that indicates when used needles are disposed into the locking chamber, providing a convenient solution for needle disposal on-the-go.
Unifine Pentips Plus are compatible with all major diabetes medication pens.