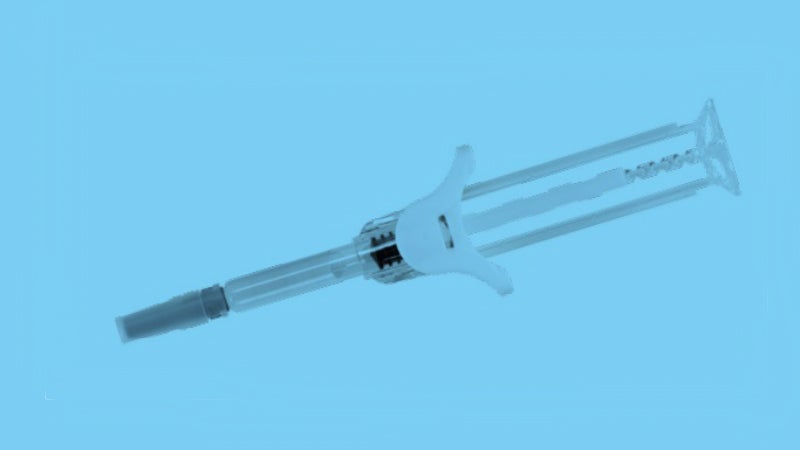 The UniSafe is a springless, passive safety device for pre-fillable syringes.
This device is designed to work with standard, pre-fillable syringes. This means nothing that touched the drug needs to change.
Unisafe looks and works like a normal syringe.
Key features of UniSafe include:
UniSafe is designed without a spring, which means that the syringe barrel is unobscured and allows the user to visually confirm the full dose has been delivered
It is designed to help improve user comfort with a large ergonomic plunger and a smooth, integrated finger flange
This device helps prevent accidental activation, which can occur with traditional spring-based safety syringes
Passive needle retraction means that the device is safe as soon as the plunger is fully depressed
It is designed to work with staked needle pre-filled syringes
It may be used by both healthcare professionals and patients
Specification:
It is disposable and has an ISO standard glass syringe
The syringe size is 1.0ml
It has a low-viscosity of 1cP to 2cP
It is fixed dose
It provides a subcutaneous injection activated manually
It has passive needle safety and the needle is hidden after injection
It features a visual and tactile end-of-dose indication
It has high-volume manufacture and assembly
Steps for use:
Remove the needle shield and insert the needle into the skin at the injection site
Fully depress the plunger to evacuate the drug in the same way as a normal pre-filled syringe
The needle then retracts and is locked into the device
From day one, we will guide you throughout the development process; at every step, you...