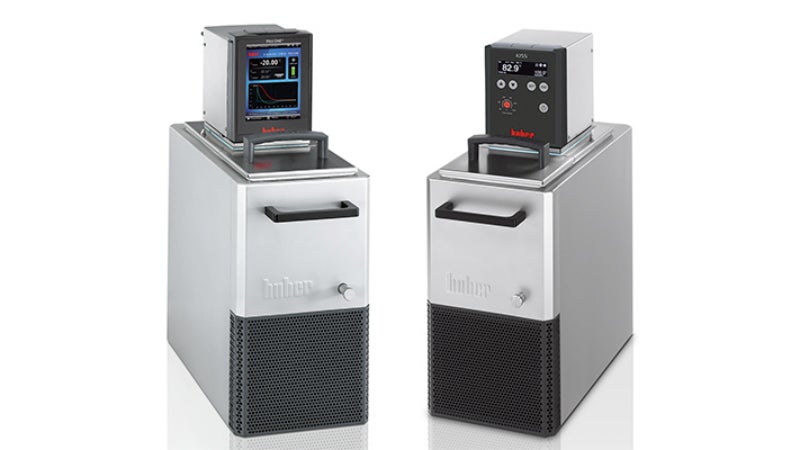 Cooling bath thermostats with insulated cooling baths are an economic solution for thermoregulation of objects directly in the thermostat bath.
The units are suitable for a number of typical heating and cooling tasks such as sample temperature control, materials testing, quality control, and analyses. Cooling circulator operates with natural refrigerants and offers an environmentally friendly solution to temperature control.
In addition, cooling circulators are fitted with automatic refrigeration capacity adjustment, reducing energy consumption and waste heat down to the absolute essential. With low-level protection and adjustable over heating protection, the units fulfil requirements of Safety Class III/FL according to DIN 12876.
The thermostats can also be used for externally attached applications using the pump connections at the rear.
CC-KC cooling bath thermostats attributes are:
Pilot ONE controller with Plug & Play technology
Precise temperature control
5.7" touchscreen and comfortable menu navigation
Overtemperature and low level protection
Safety class III/FL (DIN 12876)
Powerful pressure/suction pump
Programmer with calendar and clock functions
5-point calibration
RS232 interface and Pt100 connection
Award-winning innovative capacity: Offenburg's Peter Huber Kältemaschinenbau received the 2021 TOP 100 seal, which honours...