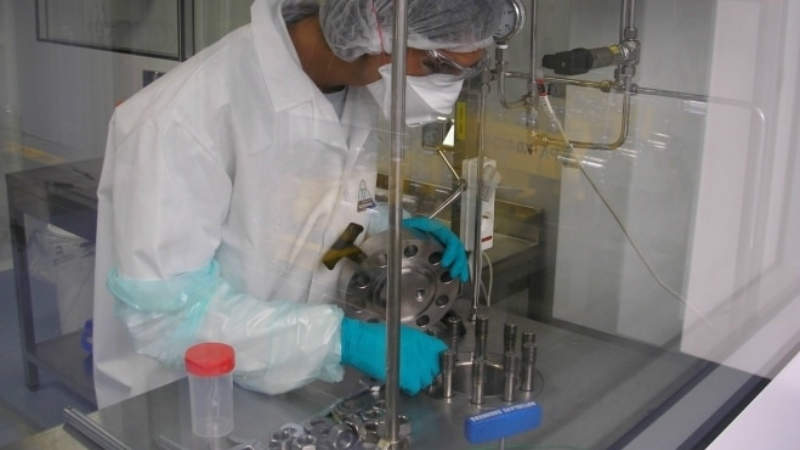 Pierre Fabre's supercritical (SC) fluids unit proposes its services to clean medical components by SC CO2.
Using SC CO² is an innovative and efficient way to clean and de-grease medical devices and textiles. Its properties are particularly well adapted to de-grease medical components without toxic chemical solvent. There is no drying step and no solvent residue after extraction, and the mechanical properties of components treated by SC CO2 are preserved.
Key features include:
Removal of extractables and leachables
Scouring of textile
Reduction of bioburden
Compliant with guidance on HVAC system
The Pierre Fabre Supercritical Fluids Division works in compliance with GMP (good manufacturing practices) and highest ISO standards.
Key features include:
Personal and material airlock
Qualification of equipment
ISO 7 cleanroom with air handling control (particles, bacteria)
At the stage of commercial production, the components to clean enter the SC fluids workshop and are treated by an SC CO2 process in reactors of between 2l and 50l, in an ISO 7 cleanroom. After the cleaning, the components are ready to go on to further process steps in customer installations, including assembly, sterilisation and packaging.
CO2 is also a green solvent to allow the impregnation of API in Medical Device.