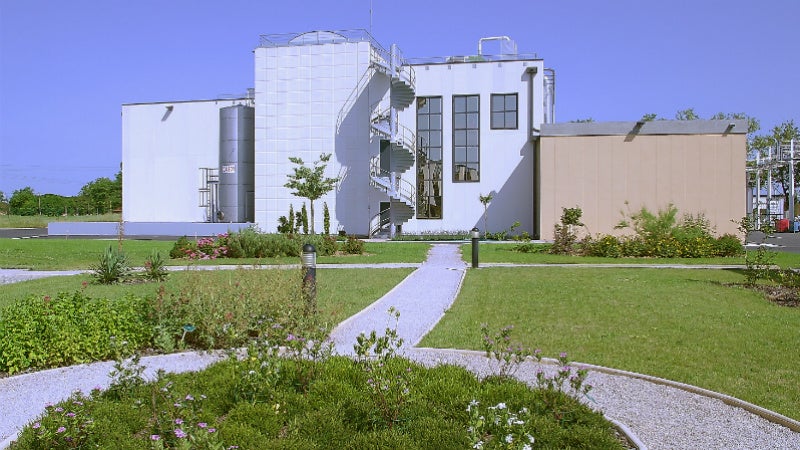 Pierre Fabre CDMO Supercritical Fluids is a Supercritical CO2 good manufacturing practice (GMP) unit for Pharmaceutical applications, which proposes development and manufacturing services.
The company is well known as a contract manufacturer and it performs pre-formulation of active pharmaceutical ingredients (API) through patented processes Formulcoat®, Fomulplex®, and Formuldisp®.
This French manufacturing plant also performs technical transfer and cleaning of medical components by supercritical carbon dioxide technology.
Drug Delivery enhancement of API using supercritical CO2
The Supercritical Fluids department of Pierre Fabre Group began its activity in drug delivery enhancement performing pre-formulations of API using three developed patented processes.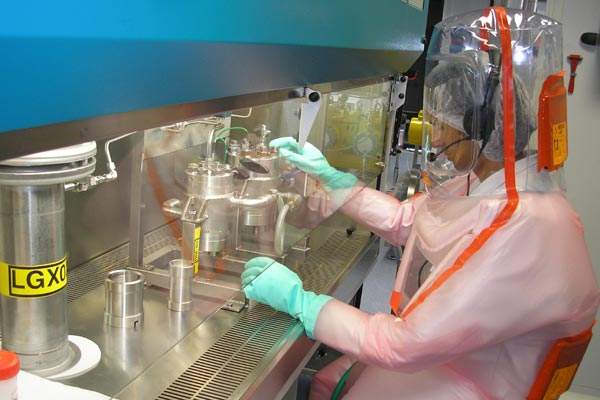 Cytotoxic solids handling zone for high potency drugs.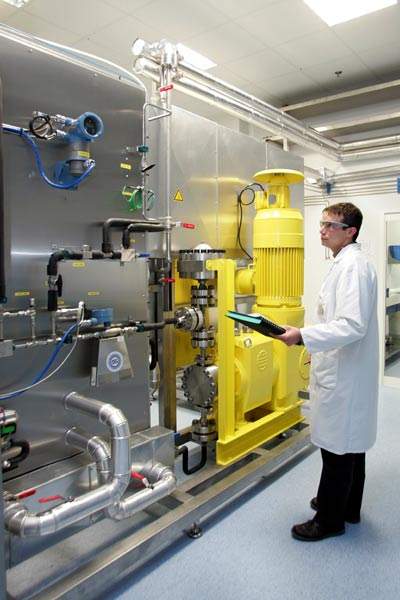 A CO2 pump (500kg/h).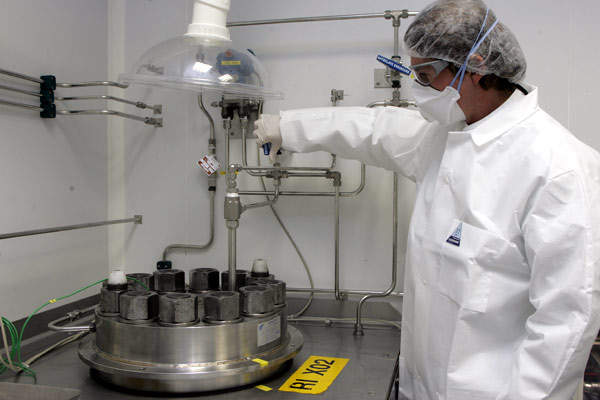 We possess equipment for manufacturing clinical batches Phase I, II, III.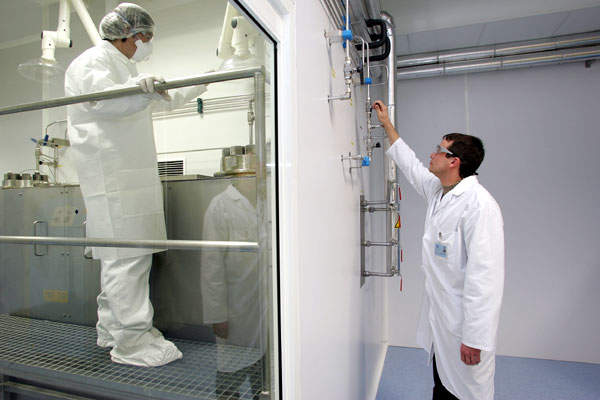 cGMP production unit: powder area.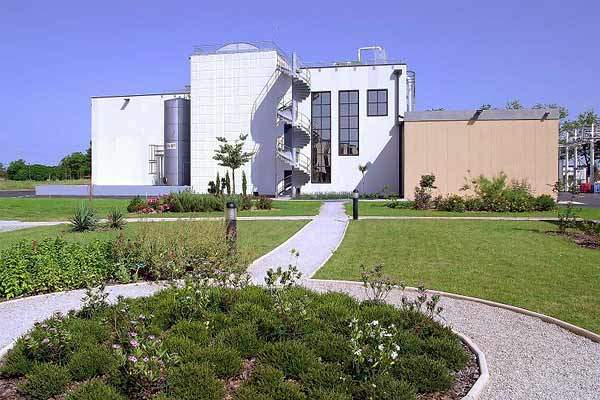 Pierre Fabre Medicament has been ISO:14001 certified since 1998 and awarded by the French Ministry of Environment for our efforts within environment protection.
For product requests involving changes to solubility, bioavailability, or taste-masking, Pierre Fabre contract and development manufacturing organisation (CDMO) conducts a feasibility study to ensure the customer's needs are met. These are performed once a quotation has been approved. After evaluation and modifications have been made, a development and supply agreement can be implemented.
The company's development workshop can treat a wide range of API, including high-potency drugs.
Active pharmaceutical ingredient taste-masking
The FORMULCOAT® process is used for the taste-masking of bitter APIs. It is an innovative patented coating process, which uses a uniform and homogeneous layer of lipidic agent without any agglomeration.
Formulcoat® is able to coat particles even less than 50µm without any use of organic solvents. The process can be applied to large batches and it occurs at room temperature.
Improving bioavailability of poorly-soluble API and making new formulations of pre-marketed API
The FORMULPLEX® process improves the bioavailability of poorly-soluble APIs. This novel patented process involves complexation with cyclodextrin in supercritical CO2.
It is considered as a first step of the formulation process by Health Authorities and helps make new formulations of already marketed API's, generating property (life cycle management).
Formulplex® is a single step process, which is solvent-free and uses a simple and reproducible reaction.
FORMULDISP® process increases excipient functionality. This innovative, single step, patented process uses high-pressure CO2 as a medium to load an API in an excipient matrix.
The result is a totally stable solid dispersion, with enhanced properties. This process is suitable for oral administration using G.R.A.S polymer.
Scale-up of supercritical CO2 processes via a GMP unit
In addition to these Drug Delivery enhancement services, Pierre Fabre CDMO Supercritical Fluids offers to scale-up other supercritical CO2 processes in its specialised good manufacturing practice (GMP) unit.
Located in Southwest of France, the state-of-the-art unit can ensure the optimisation process and the manufacturing of clinical and commercial batches for pharmaceutical applications.
Its workshop is a multipurpose platform, which is recognised as a pharmaceutical establishment by French authorities. The facility is located in a Food and Drug Administration (FDA) inspected site and also accords to ICHQ7A guidelines.
Cleaning of medical devices
Pierre Fabre CDMO Supercritical Fluids now applies its supercritical technology to clean medical components such as gaskets used in metered-dose inhalers or medical textiles.
The process achieves efficient results, degreasing without toxic or dangerous solvents and without a drying step. Contaminants such as oils and lubes are removed, even from small cracks and crevices. Furthermore, performance and quality of the treated materials are unaffected.
The cleaning of medical components by supercritical fluids is a totally green and efficient process. Products are treated in reactors of 2-and50 litre capacity in an ISO 7 clean room.