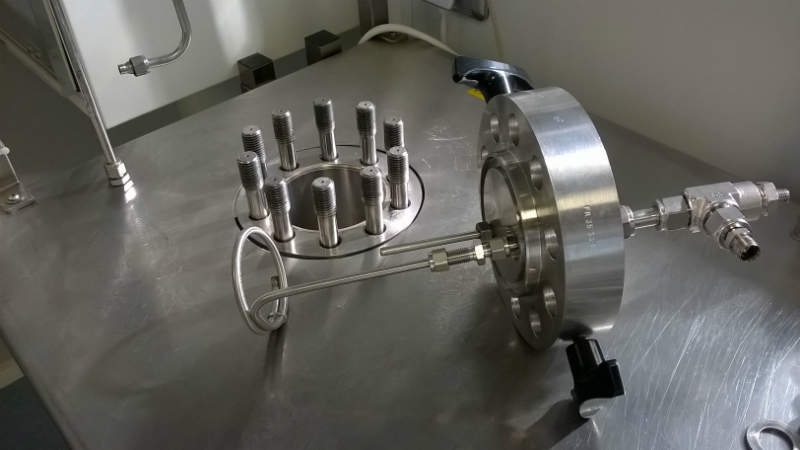 Pierre Fabre Médicament's supercritical division has industrialised a process to extract monomers or low molecular weight fraction from an injectable polymer.
This innovative process fits with the needs of biotech and pharmaceutical companies looking for an injectable polymer with a dramatically low impurities content because of a very high dosage of polymer in formulation or an interaction with a reactive active pharmaceutical ingredient (API).
The process involves the dissolution of dense carbon dioxide (around 200bar) into a polymer until its saturation. Because of the swelling of polymer chain in dense CO2, the level of purification is very high leading to a complete extraction of monomers. During the process, polymer is maintained at low temperature (≤40°C) and is therefore prevented from any degradation.
In addition, due to the configuration of the process, the yield is very high compared to alternatives processes, including precipitation, distillation and solvent extraction, and it can represent an important cost saving.
In 2012, Pierre Fabre Medicament's supercritical fluid division signed a first agreement with Mast Therapeutic to produce its API Vepoloxamer (MST-188), a highly purified grade of Poloxamer 188 (a nonionic, block copolymer) using a supercritical CO2 purification method. Pierre Fabre's teams were in charge of the supply of clinical batches material, API analytical development and support for the New Drug Application (NDA) filling.
Since this date, the company's technological platform has established a growing number of collaborations.
Pierre Fabre's high-quality approach assures customers a benefit following the good manufacturing practice (GMP) and the highest ISO standards. So, the company can deal with different regulatory statuses of purified polymer for the health industry (including for API, excipients and medical devices).
The company proposes a wide range of solutions for analysis such as ultra-performance liquid chromatography (UPLC), gas chromatography (GC), controlled pore glass chromatography (CPG), at storage conditions ranging from 5oC to -30 oC) and packaging types such as low-density polyethylene (LDPE) bags , foil pouches, and polyethylene (PE, aluminium (AL), polyethylene terephthalate (PET) bags, as well as packaging with nitrogen (N2) inertisation.
To reach its project's partner's needs, Pierre Fabre can fully adapt its offer from a first 'one-shot' feasibility trial to a long-term current good manufacturing practice (cGMP) supply.