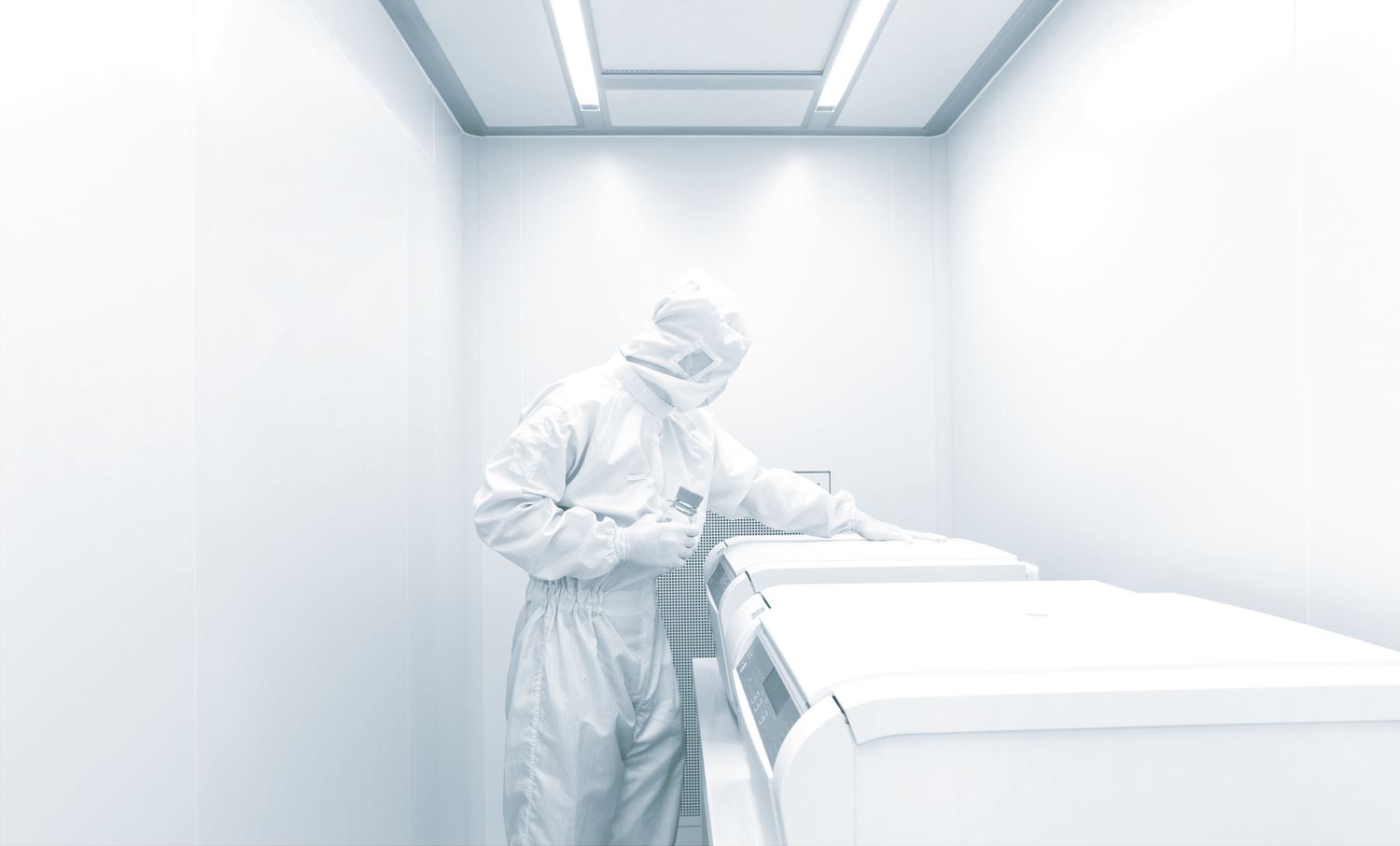 A Cleanroom is a "room within which the number concentration of airborne particles is controlled and classified, and which is designed, constructed and operated in a manner to control the introduction, generation and retention of particles inside the room."
Castium technicians are fully aware of the importance of cleaning and disinfection techniques. They understand that if detergents and disinfectants are not used in the correct way, areas will not be cleaned effectively and unduly high levels of microbial contamination will remain as the disinfectant will not penetrate layers of dirt.
Castium can provide our clients with the option of daily, weekly, monthly or quarterly cleaning services through adherence to established cleaning protocols or assist in the set up of suitable cleaning procedures for new ventures.
We appreciate the importance of Chemical Rotation (that two disinfectants should be used in rotation and have different modes of activity, usually one biocide and one sporicide) and that the object of cleaning and disinfection is to achieve the appropriate microbiological cleanliness levels for the class of cleanroom for an appropriate period of time.
We understand that selecting the appropriate cleaning and disinfectant agents is important to provide confidence that the agents will work and are appropriate for the grade of the cleanroom. In selecting a detergent it is important that it is neutral and a non-ionic solution. The detergent should be non-foaming and compatible with the disinfectant (that is the residues of the detergent will not inactivate the disinfectant)
Our technicians are skilled at applying disinfectants and detergents through the use of appropriate cleaning materials and defined techniques to ensure an even layer of each agent is applied.
Monitoring and Validation
Castium is able to validate their cleaning protocols by performing environmental monitoring which is assessed by the viable microbiological sampling of surfaces using techniques like contact plates, settle plates and air sampling.
Particle counting is a technique that is used for measuring particle size distributions and for counting the number of particles in a suspension. This technique is used for suspensions with a low content of particles, or when the total number of particles in the suspension is of interest. The systems used at Castium allow our technicians to count various sized particles in one sample by collecting data from six different channels simultaneously.
Technical Data
Air temperature
Measuring range: 0°C to 50°C (32°F to 122°F)
Accuracy: ±0.5°C (0.9°F) at 10°C to 40°C (50°F to 104°F), ±1.0°C (1.8°F) at other temperature ranges
Humidity
Measuring range: 0 to 100% RH
Accuracy: ±3% at 40% to 60%, ±3.5% at 20% to 40% and 60% to 80%, ±5% at 0% to 20% and 80% to 100%
Dew point temperature
Measuring range: -30°C to 100°C (-22°F to 199°F)
Accuracy: ±0.5°C (0.9°F) at 10°C to 40°C (50°F to 104°F), ±1.0°C (1.8°F) at other temperature ranges
Wet-bulb temperature
Measuring range: 0°C to 80°C (32°F to 176°F) Accuracy: ±1.0°C (1.8°F)
Critically controlled environments are requiring more stringent operational conditions. With applications ranging from microscopically small sub-assemblies, electronic devices and instruments, to the increasing demand for more sterility and purity in drugs, foods, research and a germ-free atmosphere for medical and biological applications. Castium offers this service to provide an understanding of the environmental condition during a decontamination programme and for client reference. All our equipment is certified and calibrated to GMP and ISO standards.