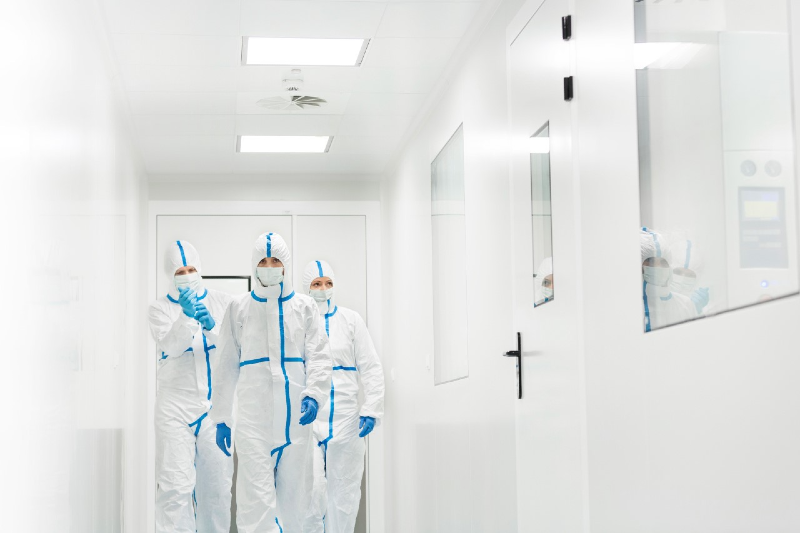 Castium provides expert decontamination services and specialist cleaning for pharmaceutical, research and development (R&D), life sciences and healthcare environments.
The company's expertise lies in the ability to design and deliver custom cleaning programmes for laboratories, good manufacturing practice (GMP) and International Organisation of Standardisation (ISO) cleanrooms, open plant production, manufacturing and equipment.
These programmes combine the delivery of high-level detailed cleaning processes with in-house and independent laboratory verification for colony-forming units (CFUs), chemicals residues and specific pathogens.
Services offered by the company include decontamination programmes, safety cabinet services, commissioning and decommissioning projects, cleanroom cleaning and validation services, and laboratory contract cleaning.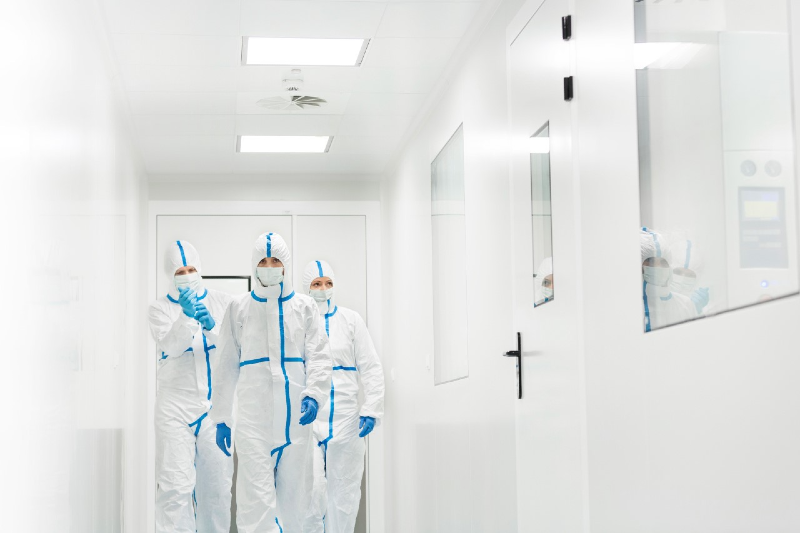 Decontamination technologies for pharmaceutical environments
Castium's fumigation services use Biocidal Products Regulation (BPR) compliant hydrogen peroxide vapour decontamination technology. The company's vapourised hydrogen peroxide (VHP) and hydrogen peroxide vapour (HPV) delivery systems provide biodecontamination Solutions for small enclosures through to full facilities.
Furthermore, Castium's bespoke biological safety cabinet decontamination systems use validated cycles with process verification through chemical indicators. The company can provide contract-based deployment and a rapid response dedicated call out service to ensure minimum downtime.
Castium deployment teams have worked worldwide providing decontamination solutions. Coupled with the support of its on-site contracts division, the company has highly trained cleaners and laboratory technicians to maintain the integrity and optimise efficiency within scientific facilities.
Quality solutions for decontamination in the scientific community
The company's reputation has been built through the provision of high-class decontamination services for many of the world's leading pharmaceutical companies, research facilities and pioneering academic organisations in addressing many contaminations.
These projects have included working with biological hazards such as parvovirus, norovirus, coronavirus, salmonella, Helicobacter, syphacia obvelata, syphacia muris, coccidia, methicillin-resistant staphylococcus aureus and clostridium difficile while maintaining the integrity of customer operating regulations such as good laboratory practice (GLP), GMP and good practice (GXP).
Castium operates in various containment facilities, including specialist laboratory environments in addressing numerous chemical hazards. This work led Castium to become the supplier of choice for work within cytotoxic and penicillin facilities.
Trained Castium technicians are experts in the techniques and equipment operation required to deliver safe, effective decontamination within a whole range of science-based environments, including laboratories, all classifications of cleanroom, animal facilities, food processing and healthcare.
Bio-burden reduction through sequenced service application
Castium uses a sequential method of cleaning to achieve the desired level of decontamination and provide optimum conditions for the subsequent application of each treatment. By beginning with a physical cleaning procedure, contaminated surfaces are exposed, making them more susceptible to the action of the next process.
The use of detergent assists by combining with impurities and dirt, making them more soluble and less problematic to remove. Dependant on the contaminants present, the next sequential treatments includes disinfection to inactivate or destroy microorganisms.
Biocides and/or sporicides may be necessary to render or exert a controlling effect on harmful organisms and spores, in turn, reducing the contaminant level and optimises the target area in preparation for any special treatment required to target specific contaminants.
Management of full facility cleaning programmes
Considered a trusted authority within decontamination, Castium is involved in all aspects of the facility cleaning process, including initial consultation, programme design, programme implementation, third party validation and successful handover.
Due to the company's high standards and reputation, Castium often receives requests to provide highly trained cleaning and laboratory technicians to become part of a facilities daily operation, to assist our client in the development of cleaning and laboratory support requirements.
Global decontamination services for the pharmaceutical industry
Established in 2008, Castium has built a management team steeped in experience from a wide range of decontamination backgrounds, including cleanroom technologies, pharmaceutical production, food hygiene, biopharma and healthcare.
This combined knowledge allows Castium to provide its clients with bespoke decontamination solutions specifically tailored to each circumstance. Castium works alongside the UK Government, NHS and the UK Ministry of Defence in providing decontamination services, including Covid-19 projects.
Located in East Yorkshire, UK, Castium also has departments across the country in Oxford, Cambridge and London, as well as remote offices in Manchester, Leicester and Glasgow. The company's teams are regularly deployed throughout the UK, as well as completing global specialist projects in the Middle East, Australasia, the Americas and throughout Europe.