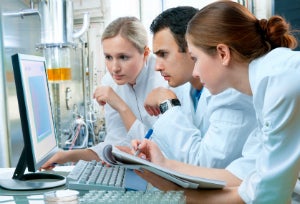 Modality Solutions provides product safety, medical and clinical monitoring, as well as project management services. The company specialises in depot monitoring for vaccine clinical trials and provides operational and technical support to Centers for Disease Control and Prevention (CDC) sponsored projects.
The company aims to establish a collaborative relationship with non-governmental organisation (NGO) partners to deliver fast, successful and scientifically sound cold chain clinical trial logistics for vaccines.
Modality Solutions understands the challenges of delivering refrigerated therapies in Zone 4 geographies. Its clients receive monitoring, staff training, data query resolution, drug supply accountability, and regulatory review preparation. All team members work to maximise clinical trial performance and excellence, as well as data integrity and patient safety.
Modality Solutions has experience in process validation, equipment qualification and packaging container closure system design and qualification, as well as the technical transfer of product packaging to new locations.
The company has experience in developing and implementing common work practices globally, packaging process improvements, product protection initiatives (anti-counterfeiting and tamper evidence), and global IT systems implementation.
Modality Solutions is  an expert in cold chain clinical trial logistics, and offers operational and technical support to projects such as Ebola vaccination in Sierra Leone, as well as assessments of multiple sites for the National Institutes of Health (NIH) for its vaccine projects in the Caribbean.
It is the company's goal to lead in clinical trial operations for vaccines for infectious diseases in emerging markets. Modality Solutions understands the challenges healthcare staff experience concerning proper storage and handling risks associated with temperature-controlled vaccines.