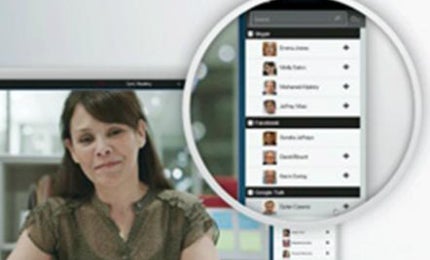 Manufacturing companies know a personal touch such as a helpful voice and a friendly face can improve customer satisfaction.
This is why many manufacturers use Polycom HD video collaboration solutions to refine service and maintenance activities.
Companies find collaboration improves manufacturing-related tasks from product inspections to acceptance reviews. Face-to-face collaboration also helps manufacturers ensure customers are satisfied with their purchases.
Polycom's video conferencing and content collaboration solutions make it easy for manufacturers and customers to routinely meet face-to-face throughout the development cycle, which minimizes misunderstandings.
Manufacturing companies rely on Polycom video collaboration solutions to:
Drive higher-value, differentiated solutions for customers, leading to higher margins
Provide customers with a personalized experience, creating a competitive advantage
Speed decision cycles and innovation
Shorten customer acceptance cycles
Polycom has announced at InfoComm 2015 three new solutions to its industry-leading RealPresence Platform.Polycom added...