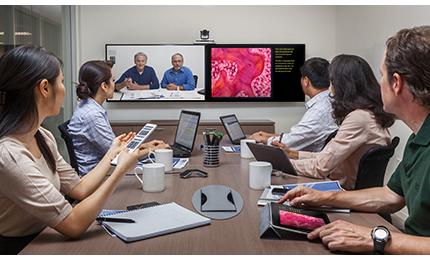 Polycom helps organizations unleash the power of human collaboration.
More than 400,000 companies and institutions worldwide, including eight of the top ten hospitals and the top ten pharmaceutical companies worldwide, defy distance with secure video and voice collaboration and content sharing solutions from Polycom to increase productivity, speed time-to-market, provide better customer service and expand education.
Polycom and its global partner Ecosystem provide flexible collaboration solutions for any technology environment that deliver the best user experience, the broadest multi-vendor interoperability and unmatched investment protection.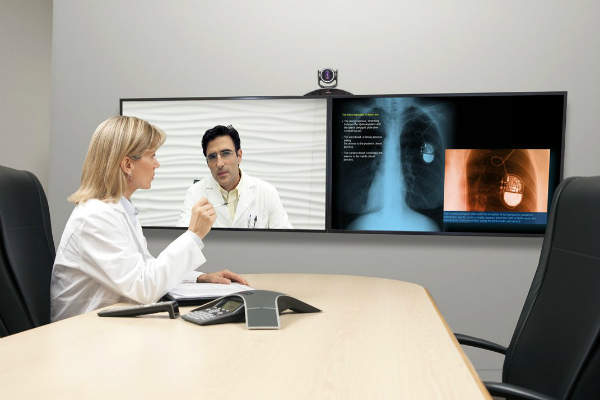 Accelerate drug discovery operations by using Polycom solutions to bring together disaggregated networks of in-house teams and third-party collaborators.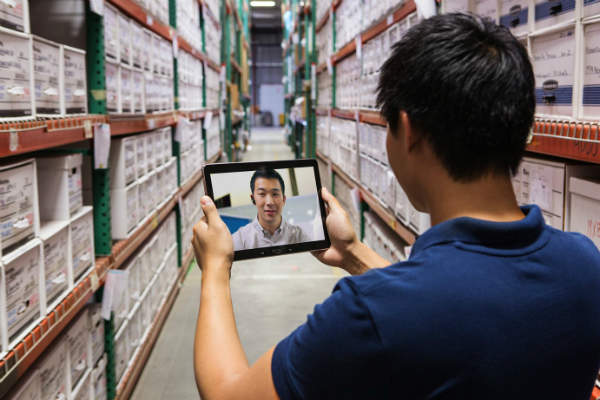 Polycom's collaboration solutions reduce downtime and increase the speed of troubleshooting for manufacturers.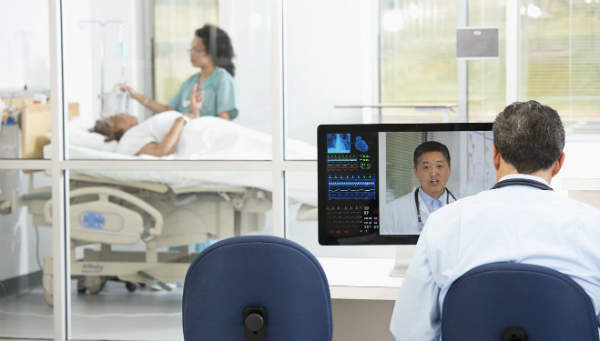 The company can significantly reduce the time and expense of clinical trials with their collaboration solutions. Barriers can be overcome by enrolling large, diverse groups to provide data for regulators.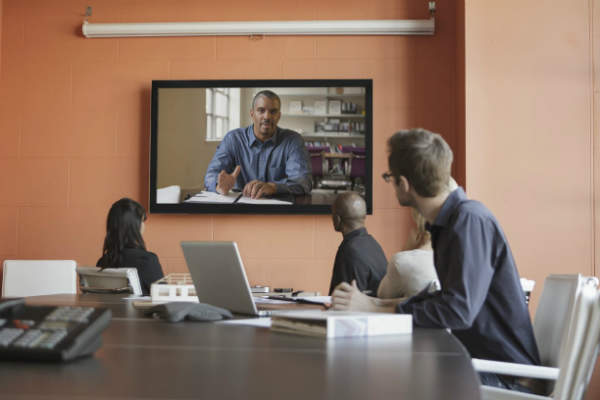 Polycom's video and content collaboration solutions help manufacturers improve product inspections, speed acceptance reviews and keeps customers satisfied.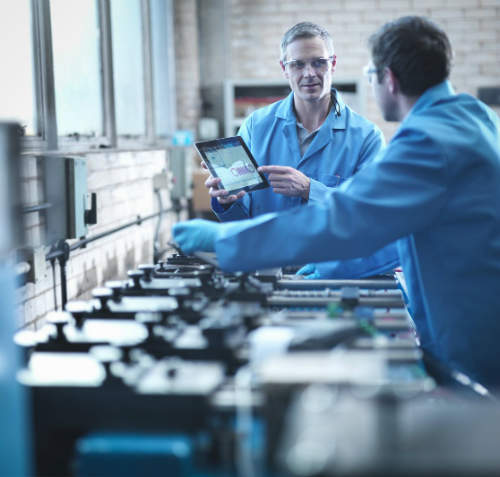 The company's video and content collaboration solutions can streamline upstream and downstream operations, as well as reduce time-to-market.
Reducing cost and time-to-market in drug development
Polycom collaboration solutions help researchers and manufacturers reduce time-to-market by an average of 24% and equipment downtime by 27%, according to Wainhouse Research.
This time savings is often the difference between being a market leader or a market follower.
Polycom video, voice, and content collaboration solutions streamline design and production processes reduce operational costs and improve quality, while increasing revenues.
Bringing together disaggregated networks of researchers with video conferencing
By establishing disaggregated networks of in-house teams and third-party collaborators, including contract research organizations (CROs), pharmaceutical companies have the potential to significantly accelerate and improve the drug discovery process, if it is supported by the right collaboration solutions.
Polycom video conferencing solutions allow researchers to have real-time, life-like interactions with internal and external resources alike. This helps maximize expert input into R&D initiatives worldwide.
This ability to remotely collaborate via video conference from drug discovery through to late-phase clinical trials reduces development time and accelerates time-to-market.
To maximize the benefit of video collaboration, the solutions need to be easy-to-use and manage, and they need to deliver great experiences across every work environment, from immersive theater to conference room to work and home office to mobile video on a tablet or smartphone.
Every aspect of the Polycom User Experience (Polycom UX™) is designed with the user in mind to deliver a great collaboration experience every time:
More than 20 new user innovations, including a redesigned UI and HD image quality up to 1080p60
Patent-pending Polycom SmartPairing technology lets users control video meetings with their tablets and transfer a live video call from tablet to big screen with the swipe of a finger
One-click simplicity for functions such as speed dial and calendared meetings
Stunning only from Polycom video, content-sharing and audio
Minimizes IT management and support requirements
Video conferencing for accelerated development
Companies that overcome the bottlenecks to enrolling large, diverse groups of participants in their clinical studies can cut the time and money it takes to gather the data regulators want to see.
Video conferencing solutions from Polycom allow pharmaceutical companies to eliminate the barriers of distance when gathering participants in a clinical trial.
Interoperability is imperative, so Polycom works with our partners to deliver interoperable solutions that leverage and protect existing IT investments, and to ensure that RealPresence voice and video solutions interoperate with the most popular business tools and common unifed communication (UC) environments.
Polycom video, voice and content collaboration solutions also facilitate data capture throughout the clinical trial without requiring that a participant come to a central location.
Video interviews with clinical trial participants can be securely recorded and archived and speech recognition allows for search within the audio of those archived interviews.
Remote collaboration to reduce manufacturing downtime
Manufacturing teams use Polycom video conferencing solutions to meet face-to-face wherever they are in the world and in whatever environment they choose, which can include on a factory floor, in an R&D lab, on-the-go or in a conference room or immersive theater.
This on-demand collaboration culture promotes manufacturing innovation and streamlines design and production processes.
With Polycom video, voice, and content collaboration solutions, manufacturers reduce downtime, improve quality, speed troubleshooting and improve employee training.
Our video conferencing solutions also help manufacturing operations identify, diagnose, and repair disruptive situations, as well as record best practices in real-time.
In a multi-plant environment, remote experts can use video conferencing to collaborate face-to-face with other locations without the need for travel.
Polycom's collaboration technology can help any manufacturing company refine how it manages its supply chain.
Global teams can meet face-to-face to improve customer satisfaction, streamline upstream/downstream operations, reduce time-to-market cycles and ensure quality standards are met with Polycom audio and video conferencing solutions.
Video conferencing for improved customer interactions and engagement
Pharmaceutical manufacturers use video conferences to build more engaged, trusting relationships with customers.
With enterprise-grade collaboration solutions, it becomes simpler for manufacturers to have informal conversations with customers that increase confidence to create stronger relationships.