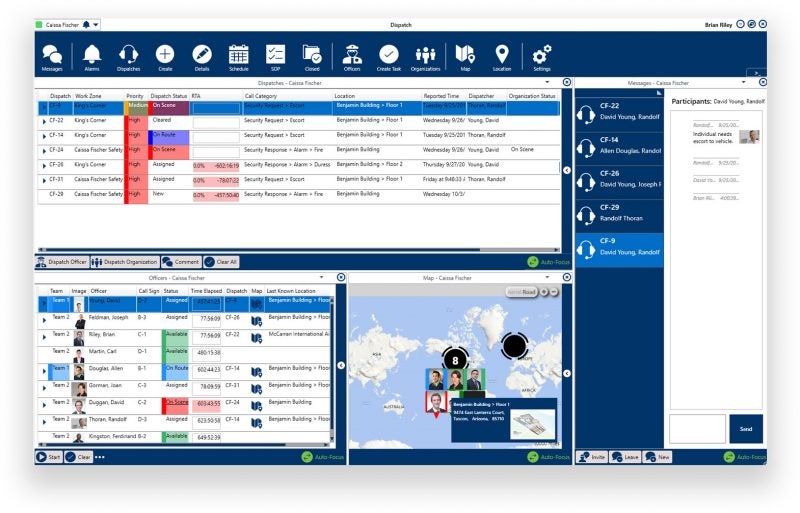 Gain better situational awareness with real-time maps that plot alarms, incidents and guard locations. Get quick insight into which personnel are available and close to alarms and incidents, so you can get them on the scene as quickly as possible, especially when it involves an FDA-regulated area.
With in-system Standard Operating Procedures (SOPs), you can put your training to practical use and execute on incidents and emergencies exactly as they were drawn up. Built-in data collection ensures that people and files can be attached to the incident during the response by dispatchers in the Command Center or by officers on mobile devices.
With Resolver's integrations there's no need to manually enter data from your access control or PSIM application in the dispatch solution. From the alarm panel you can quickly see and manage alarms and have important ones handed off to the guard team in seconds rather than minutes.
In-app reporting feature highlights not only the incidents but also all the activity that goes into reducing incidents and mitigating impacts on your brand. The value of command center reports is in the avoidance of problems and loss for your organization. Use your activity data to show how your security team is doing this.