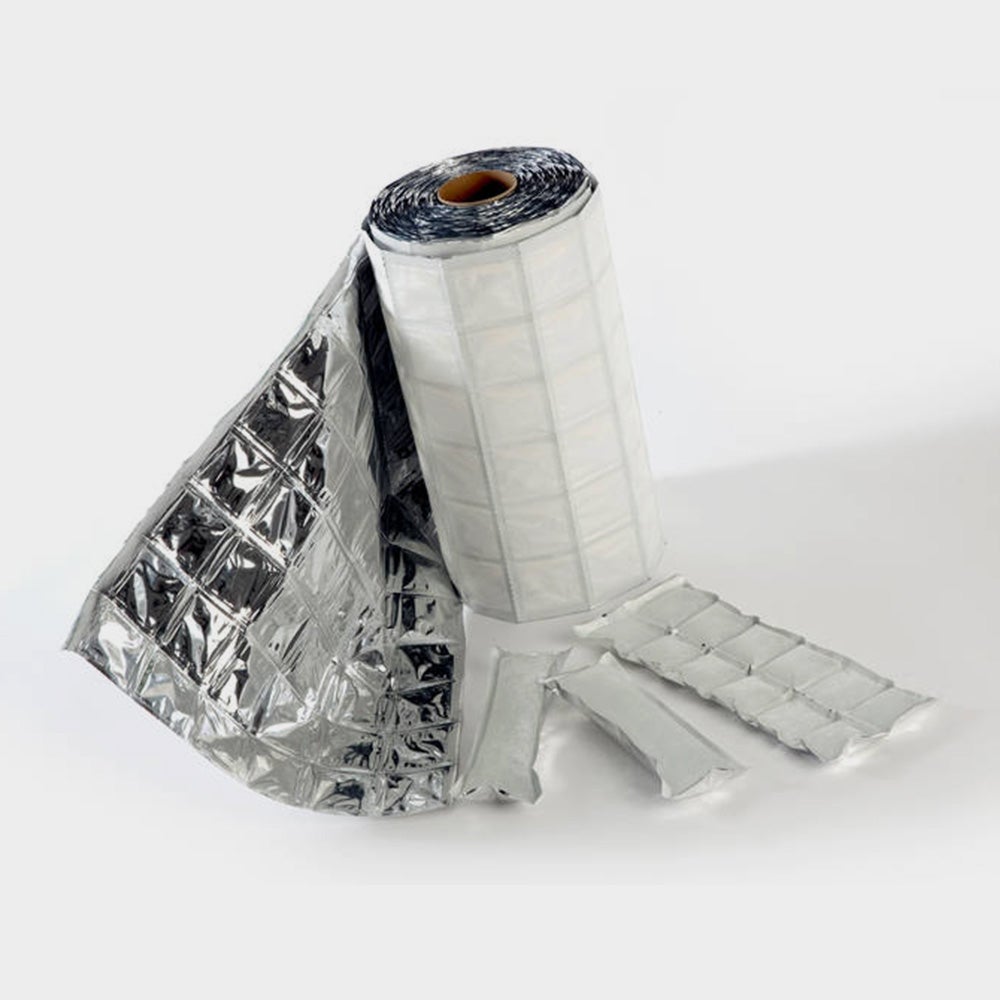 ECOCOOL provides a vast array of cooling elements for the pharmaceutical industry.
These include:
Coolpack gel packs
Reusable hard shell packs
Customized, dimensionally stable cooling elements with foam core (foam bricks) with various cooling agents (water, PCM)
Absorber cooling elements
COOLPACK COOLING ELEMENTS
Coolpack cooling elements are food contact approved, thermoformed, and water-based gel-filled cooling elements.
Numerous formats can be folded along their seams, even when frozen
Customer-specific elements with printed or coloured foils available on request
Non-standard capacities available
REUSABLE COOLING ELEMENTS
Stable cooling element with HDPE sleeve
Various melting temperatures (0°C and -18°C) available
Customisable with customer-specific colours or embossing on request
DIMENSIONALLY STABLE FOAM BRICK COOLING ELEMENTS
To ensure defined dimensions in both frozen and thawed conditions, dimensionally stable cool packs with foam core are available. ECOCOOL offers custom foam bricks with either water or PCM filling. With or without corrugated cardboard outer carton, as specified by the customer.
ABSORBER COOLING ELEMENTS
Sorba-Freeze absorber cooling elements are made from superabsorbent granules in a water-permeable bag. The granules are non-toxic and certified for use with foodstuffs. The elements are watered and then frozen prior to use. Once thawed, the water remains absorbed in the elements.