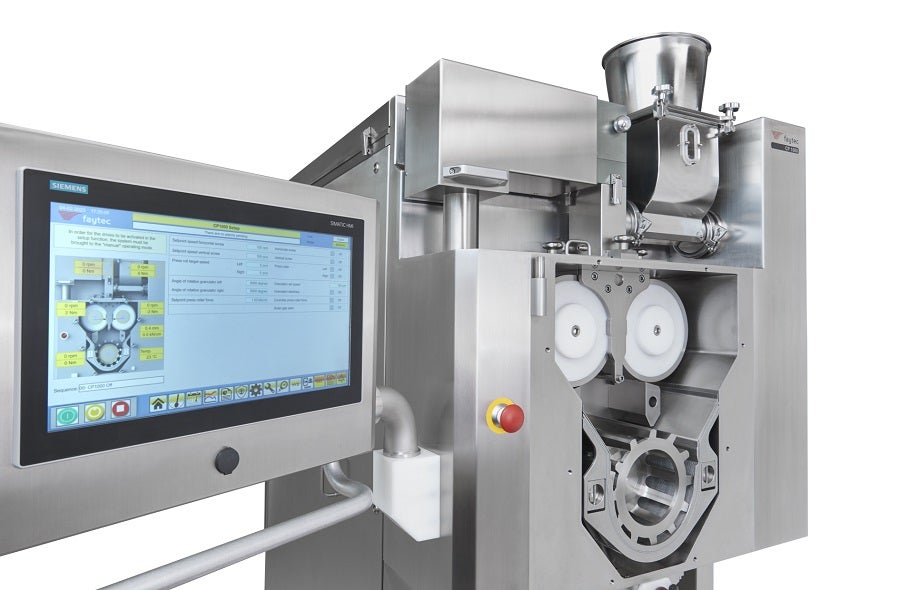 The CP 1000 is FAYTEC's top high-end and largest roller compactor, with a throughput of up to 400kg/h.
In many cases, the maximum throughput and quality of the granules of the plant depends on the granulating unit. To address this, our top models are equipped with a large diameter granulator rotor of 250mm and a screen wrap angle of 165° to maximise efficiency.
To guarantee a high-quality finished product (dry granulate), the quality of the pressed strip is also decisive. A constant pressure of the rollers, combined with a variable roller gap controlled precisely by a hydraulic system, guarantees ensures the density of the pressed strip remains constant.