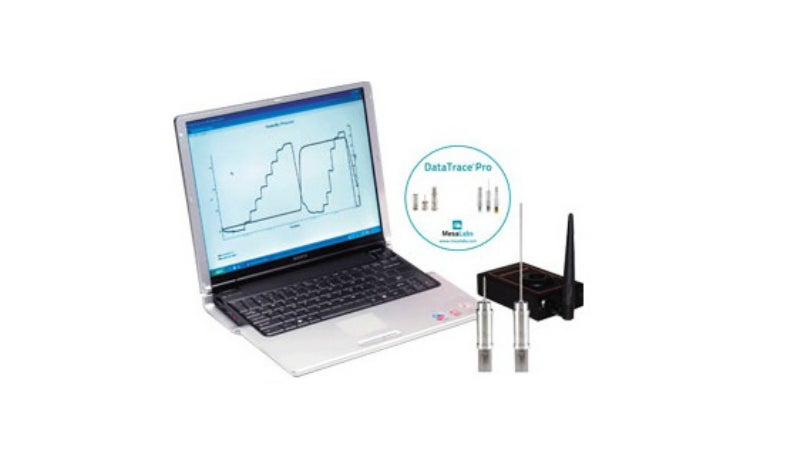 Mesa's DataTrace is a high-performance wireless data logger, which is used to measure and record pressure, humidity, and temperature.
Flexible and adaptable, the user can specify what data should be logged, as well as when and how the device will communicate the information to the server.
DataTrace is commonly used in the food, healthcare and pharmaceutical industries, alongside its advanced reporting software DataTrace Pro (DT Pro). The data loggers can be used to identify cold spots, establish sterility assurance, or validate new equipment or processes.
Mesa's accredited data logger calibration service can make sure you're meeting regulatory requirements and getting the most accurate data.
In correlation with the company's data loggers, Mesa's experts can calibrate and validate equipment, systems, and processes. Mesa calibration and validation services can provide factory acceptance testing (FAT), installation qualification (IQ), operational qualification (OQ), installation and operation qualification (IOQ), or performance qualification (PQ) protocols to fit clients' validation needs.
Mesa's experience in the validation field allows it to create highly customizable documents, which that will meet design, product, company, and regulatory requirements.
Increased scrutiny is being placed on distribution environment control and its documentation by global regulatory...