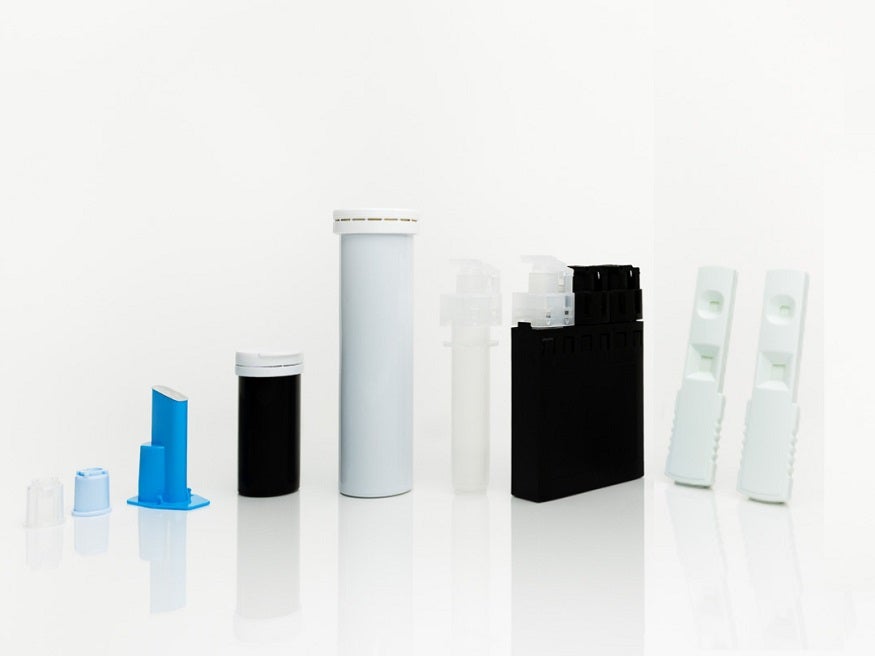 Fast, accurate and reliable results are vital in emergency rooms, intensive care units and other situations where treatment decisions must be made quickly.
Sanner has been a qualified supplier for well-known providers of diagnostic applications for decades. Especially in the field of in-vitro diagnostics, we offer solutions that are implemented both in contract manufacturing and from industrial design through product development to process development in accordance with DIN ISO 13485 and series production.
A good example is the contract manufacturing solution of a lateral flow test for detection of heart attacks. It consists of 2 individual housing components in thin wall injection molding (<0,5mm). Design adjustments had to be made because of current quality problems like housing deformation and fit of parts.
With the flexible Sanner Idea-Design-Product Process®, a new Design for Manufacturing concept was established. The Sanner IDP-Process® combines many years of expertise in the field of medical technology with experience in the design and implementation of complex and high-quality applications in a holistic process for high technically and best quality medical devices.
For example, the microfluidic channel was optimized through precisely coordinated and designed openings, depressions and fixing points. The gating system was improved, and a defined cooling prevents from deformation. Additionally, an in-process sensor test guarantees surface evenness. Cost benefits were achieved by the production of both parts on one machine with a two-part construction of side injection nozzles. Various in-process camera test stations to guarantee low tolerances for the ideal fit of parts and an exact printing (pad printing), the size control of the check-window and no contamination.
The use of electronic technology together with special polymer substrates has enabled the realization of simple and rapid miniaturized analysis kits. The main applications for these are the analysis of blood sugar (blood sugar strips or glucose monitoring), the evaluation of blood tests and, more generally, any type of microfluidic analysis device, as well as in vitro analysis in specialized laboratories (diagnostic IVD). Sanner supplies in-vitro diagnostic customers worldwide with tubes and desiccant closures for the packaging of test strips for blood glucose measurement.
Sanner primary plastic packaging has excellent barrier properties to protect the test strips from moisture, bacteria, gases and other environmental factors. It is crucial to avoid contamination in the sample. The integrated desiccant adsorbs the moisture that gets inside the packaging through the ambient humidity. This dry microclimate in the packaging is extremely important for the test system. Moisture can damage the unused test strip, making test results inaccurate and compromising patient care. Whether individual test strip packaging or standard products from our catalogue: We offer you a price-performance ratio that we are happy to be measured against.
Click here to find out more about the new and sustainable lateral flow test.