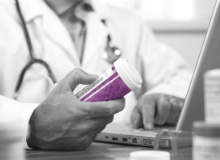 Standard operating procedure (SOPs) and other important documents require management throughout their lifecycle, from creation and review to formal usage and final withdrawal.
Performing effective and safe document management, and having fast and controlled access to them, is essential not only from a regulatory standpoint but also in terms of organisation efficiency.
Taking the high-demands and regulatory requirements in consideration, Formpipe has developed the already well-established platform for case and document management to meet the needs and high quality standards specific to the life science industry.
Automatisation capabilities
Document management is a key part of the flexible and modern eQMS solution Platina QMS, which meet all conditions for compliance and efficient quality management, covering both document, case and training management. This ready-to-use Document Management module provides automatisation capabilities covering the entire document lifecycle in accordance with regulations and standards adopted by the life science industry, such as FDA CFR 21 Part 11 and EU Annex 11.
Track documents and trace changes
Version and revision control provides the possibility to track a document's history and trace all changes made to the document.
Document withdrawal is yet another example of functionality within the Document Management module in the Platina QMS solution. Removal of documents prevent usage of obsolete or not applicable documents within the organisation. The document will though continue to exist in the searchable system for preservation and accessibility for audit purposes.