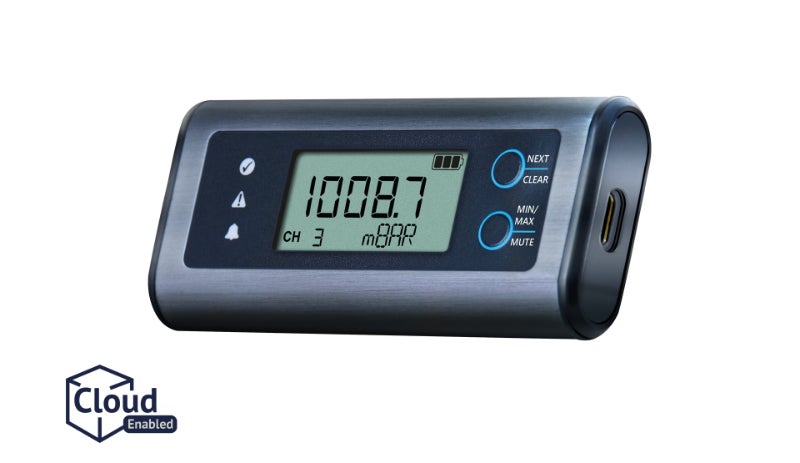 The EL-SIE is our latest innovation in USB data logging and is available in five different variants.
Capable of storing and measuring over 1,000,000 temperature, humidity, and pressure readings, the EL-SIE is equipped with advanced onboard software meaning nothing to install on your PC or Mac. You don't even need internet access to configure the device or view, analyse or download data. Simply plug it in, open a new browser window, and away you go. It's that simple!
Users can choose from immediate, delayed, triggered or push-to-start logging options, and the device shows current and min / max readings on its large, bright LCD with three coloured LEDs to indicate device status at a glance.
Fully configurable alarms including cumulative, pre-alarms, a delay-before-alarm triggering, and an alarm hold option are available. Recorded data can be downloaded to your computer, or uploaded to an EasyLog Cloud account for secure storage and powerful analysis.
The EL-SIE range:
• EL-SIE-1 – measures ambient temperature
-18 to +55°C (-0.4 to +131°F)
• EL-SIE-1+ – high accuracy ambient temperature
Accuracy – ±0.1°C (±0.18°F)
• EL-SIE-2 – measures temperature and humidity
-18 to +55°C (-0.4 to +131°F)
0 to 100%RH
• EL-SIE-2+ – high accuracy temperature and humidity
Accuracy – ±0.2°C (±0.36°F)
• EL-SIE-6+ – measures temperature, humidity, and pressure
-18 to +55°C (-0.4 to +131°F)
0 to 100%RH
300 to 1200mbar
Accuracy – ±0.2°C (±0.36°F)
Key features:
• No software to install
• Use on PC or Mac
• Store over 1,000,000 readings
• Securely save your data and analyse with EasyLog Cloud