Lascar Electronics is a leading developer of data loggers and Cloud data services for the pharmaceutical and logistics industries.
We offer a range of USB and Wi-Fi products through our EasyLog brand, which combines class-leading specifications with affordability and ease-of-use.
Our key markets include pharmaceutical, vaccine and cold chain monitoring. We operate on a global scale, supplying products to most countries worldwide.
Wi-Fi and USB-enabled Cloud data loggers
Our data loggers use USB connectivity to monitor locally recorded data or Wi-Fi to send data to the EasyLog Cloud for secure storage, so that it can be easily accessed and shared within organisations.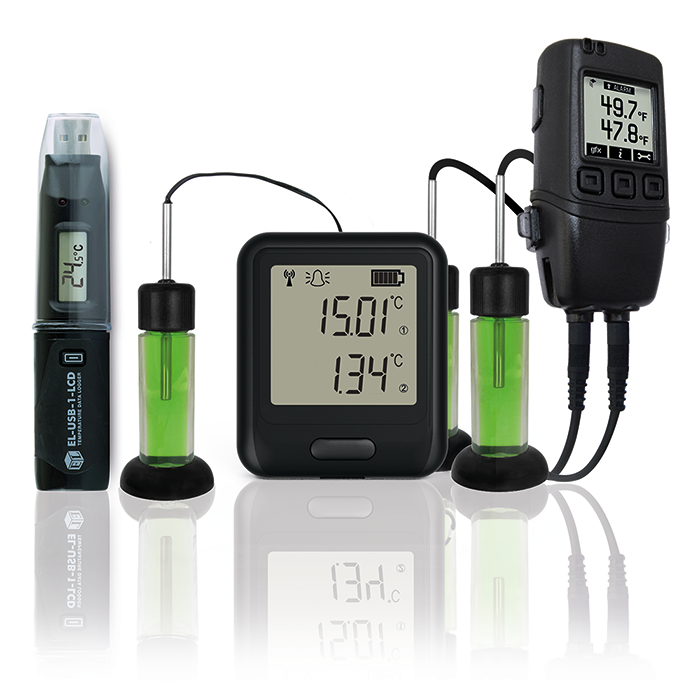 EasyLog's range of USB and Wi-Fi vaccine data loggers monitor and record medical fridge storage temperatures using glycol-filled probes.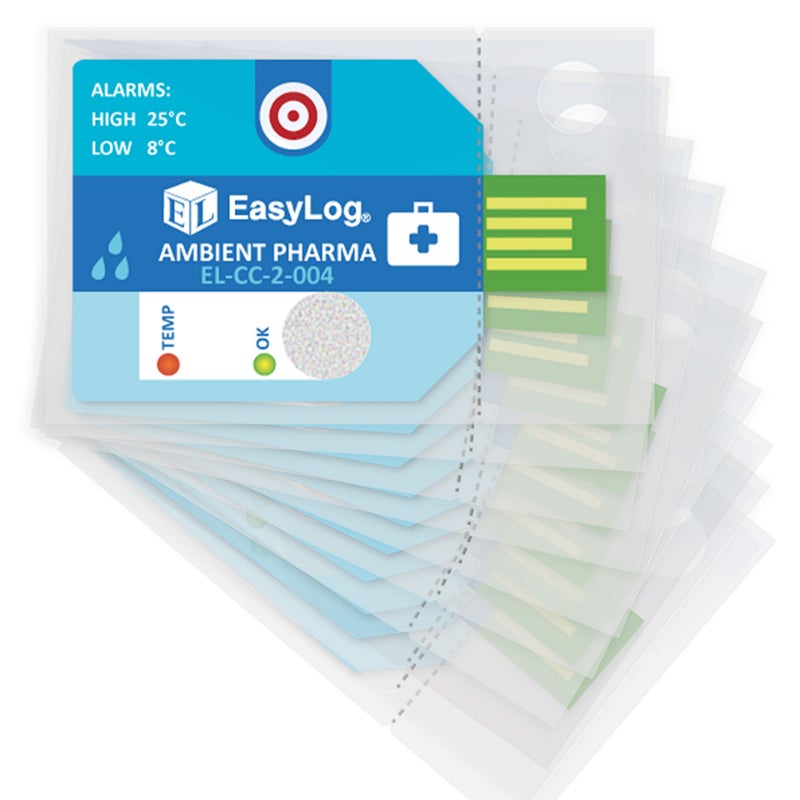 The EL-CC-2 range of single-use cold chain data loggers record vaccine and pharmaceutical temperature and humidity during transportation and storage.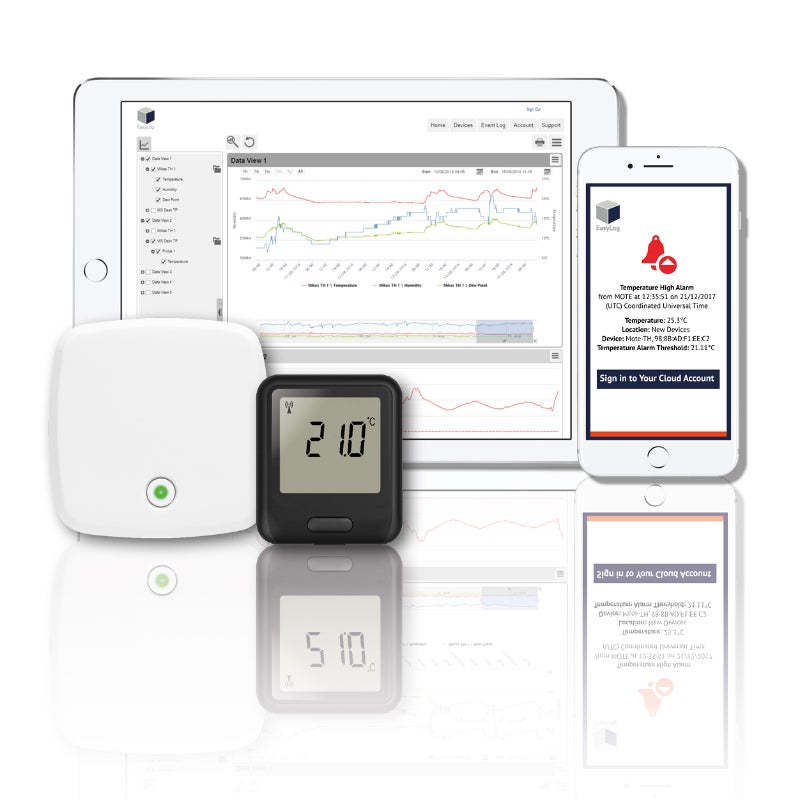 The EL-WIFI range can measure temperature and humidity, and all readings are automatically uploaded to the EasyLog Cloud.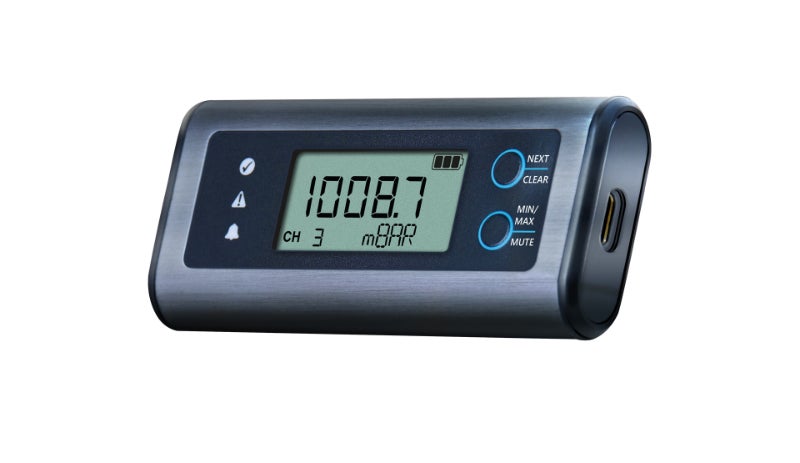 The EL-SIE range can record ambient temperature, humidity and pressure and store more than one million readings; no software needs to be installed and data can be uploaded to the Cloud.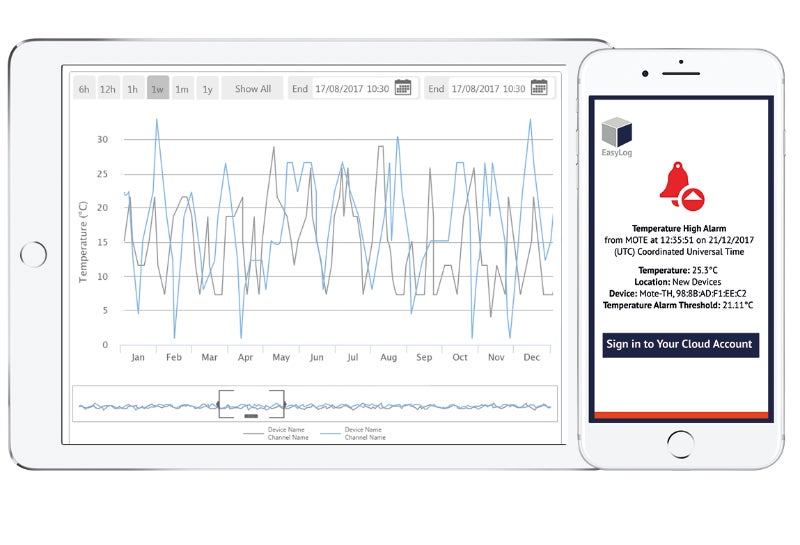 EasyLog Cloud provides powerful data viewing and analysis tools, secures your data, and facilitates data access and sharing within your organisation.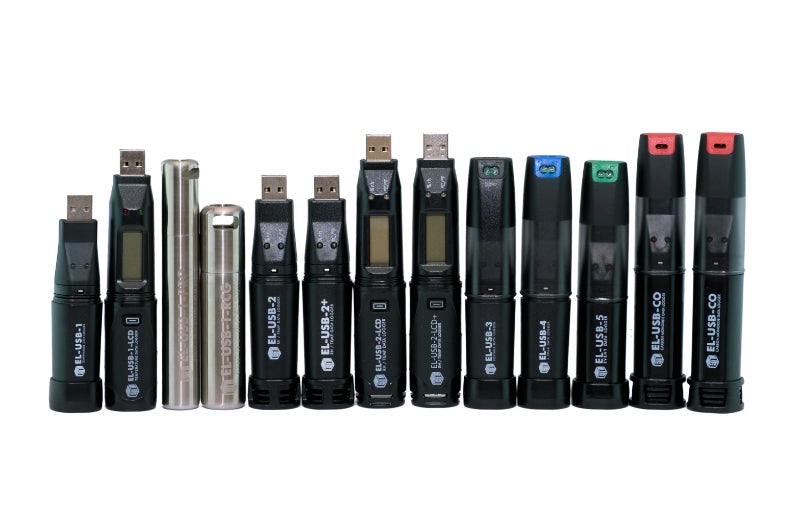 EL-USB data loggers can monitor and record multiple parameters, including temperature and humidity.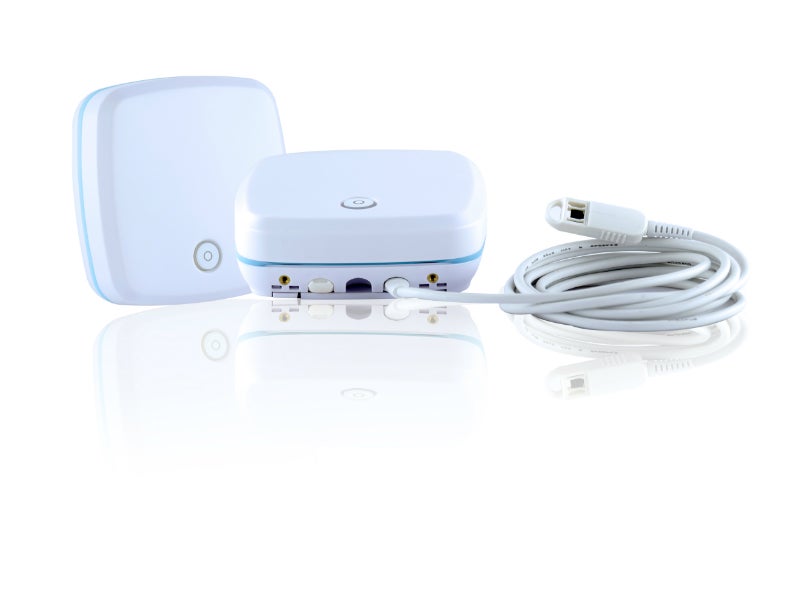 EasyLog's EL-MOTE range are waterproof, extra-long battery life Wi-Fi data loggers that automatically upload temperature and humidity readings to the Cloud.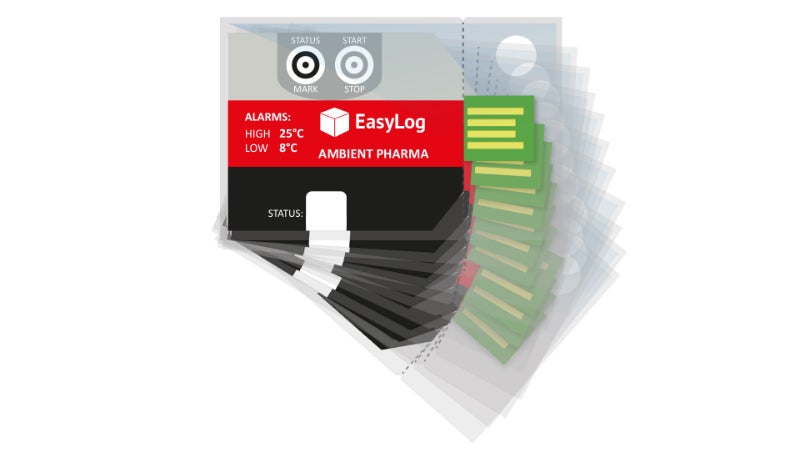 EasyLog's EL-PDF range of single-use cold chain data loggers record temperature during transportation and storage, and automatically generate a PDF report so no software is needed.
Lascar offers a wide range of data loggers and smart graphic displays, in addition to a custom product design and manufacturing service; contact us for details.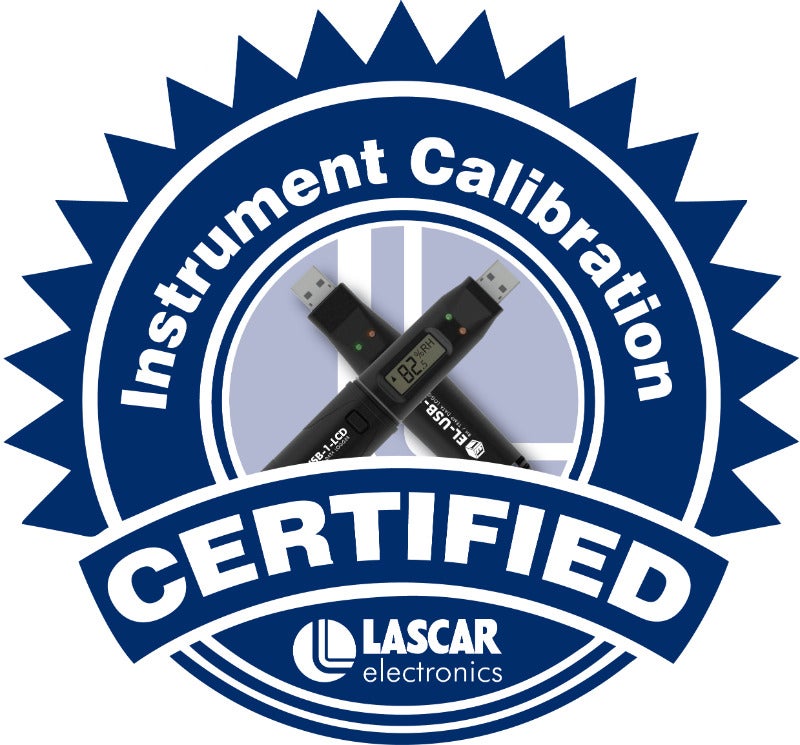 Lascar offers a comprehensive calibration and re-calibration service for all our data loggers, traceable to national or international standards.
Our products measure parameters such as temperature, relative humidity, and ambient pressure. USB data loggers can store up to one million readings while unlimited data storage is available on the Cloud.
All EasyLog products are easy to configure and use but provide robust features, including customisable and cumulative alarms. Several models use self-contained software meaning nothing to install on your computer.
Others use the free software designed and provided by us. Powerful data viewing and analysis is achieved by downloading onto a computer.
Versions of our USB and Wi-Fi data loggers are also available that comply with the 21CFR standard for data validity and security. These provide user access control, a full audit trail, and encrypt readings to prevent unauthorised editing.
Data loggers for pharmaceutical and vaccine storage monitoring
Monitoring and recording the temperature of fridges, freezers and other storage areas is a critical task for safeguarding patients and maintaining vaccine potency. Equipment and power supply can fail and doors can be left open. Without accurate data, it may not be possible to know whether the stock is still usable.
All EasyLog products are battery-powered and continue to take measurements through power outages. If a wireless network is unavailable, our Wi-Fi loggers record and store data internally until the connection is restored and readings can be uploaded to the Cloud.
EasyLog's range of vaccine data loggers use temperature probes fitted into glycol-filled bottles. The buffered probes accurately mimic the temperature response of vaccines, ensuring readings reflect the storage conditions in the fridge.
The Centers for Disease Control and Prevention (CDC) and the National Health Service (NHS) Green Book recommend the use of digital data loggers as best practice. Separate loggers should be used even if a fridge has a temperature-monitoring system.
Our range of features, which include cumulative alarms to warn of temperature excursions, ensure EasyLog products meet or exceed the temperature recording requirements set by the CDC and the NHS.
Pharmaceutical cold chain data loggers
Maintaining an unbroken and auditable cold chain requires temperature recorders that are simple to use and low in cost to be deployed with each shipping container. EasyLog's range of single-use cold chain data loggers is designed specifically to meet this requirement. They are waterproof and small enough to fit inside most temperature-controlled packages.
Available with pre-programmed configurations and alarm levels for ambient pharma, vaccines, whole blood and platelets, logging begins with a single press of a button. Alarm status can be monitored at any stage with on-board LEDs. At the end of the shipment, the full data set can be downloaded and analysed as normal.
Ambient pharmaceuticals can also be monitored with EasyLog's PDF logger, which automatically generates a full PDF report at the end of the shipment, so no data needs to be installed by the recipient. The raw readings are embedded in the report, so the full set of data is always available.
Secure Cloud-enabled data storage
The EasyLog Cloud ensures the safety and security of data, while also providing accessibility to colleagues via any computer, tablet or mobile phone. Clients can create locations and user profiles, as well as configure alarm levels and other system notifications for each device.
Alarms can be automatically escalated via email and SMS, meaning you never miss a critical alert, and if the first recipient is not available, the next line of support is notified. The Cloud also provides a full audit trail, as well as powerful online tools for data graphing and analysis.
All EasyLog Cloud data is held at an internationally accredited data centre, complying with General Data Protection Regulation (GDPR) data protection requirements.
About Lascar Electronics
Founded in 1977, Lascar has been designing and manufacturing data loggers for more than 25 years, with regional offices in Erie, US, and Hong Kong. Our global headquarters are located in Salisbury, UK.