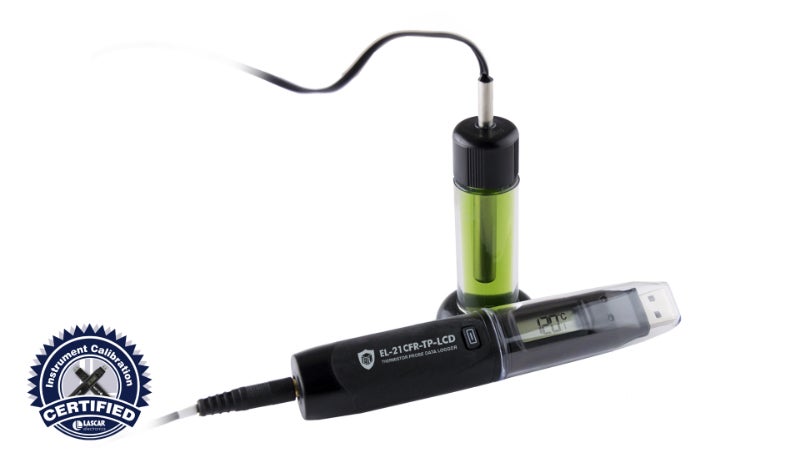 The 21 CFR Part 11 regulations issued by the US Food and Drug Administration (FDA) give the criteria under which electronic records can be considered by the FDA as equivalent to paper records.
If you need to meet these regulations, our standard EL-VAC or EL-WIFI-VAC loggers are the perfect solutions.
You can use this logger in tandem with our 21CFR Part 11 PC software, which offers the same benefits as the original EasyLog software, but comes with the added features such as user permissions, additional data encryption, full audit trails and electronic signatures.
Setting up the logger and downloading data is easy – simply plug the device into a PC's USB port and use the free 21CFR Part 11 software provided.
Key features:
• Meets FDA 21CFR Part 11 regulations
• Powerful analysis and report system
• Store and display over 32,000 readings
The EL-21CFR-VAC meets the CDC vaccine storage and handling guidelines and the Public Health England guidelines.