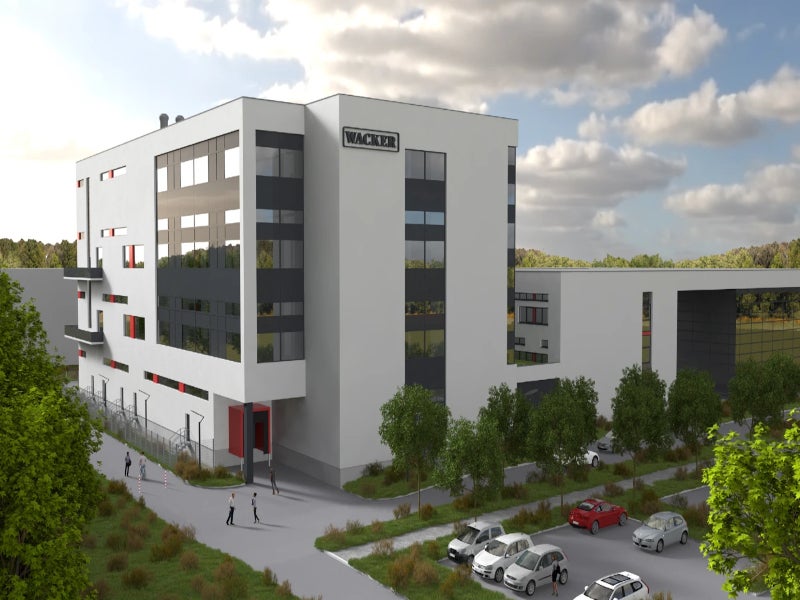 Wacker will build its mRNA competence centre in Halle, Germany. Credit: Exyte.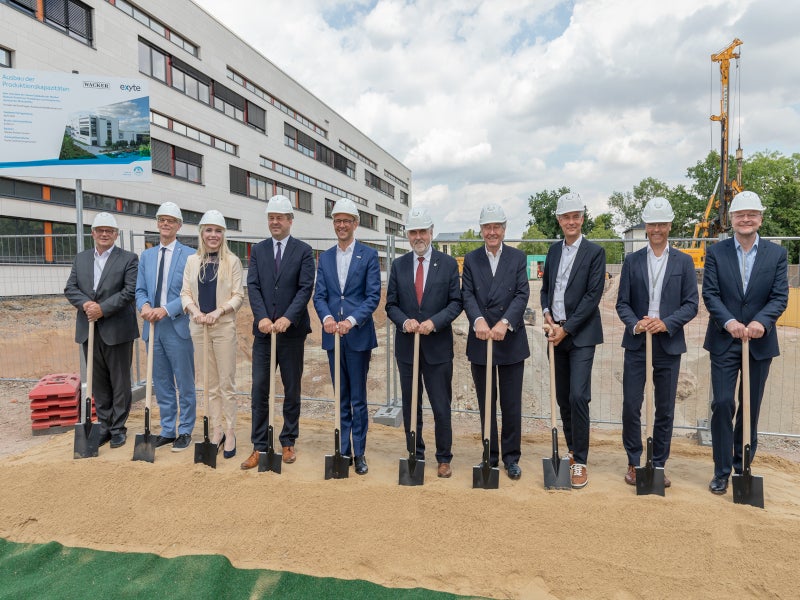 A ground-breaking ceremony for the construction of the mRNA competence centre was held in July 2022. Credit: Exyte.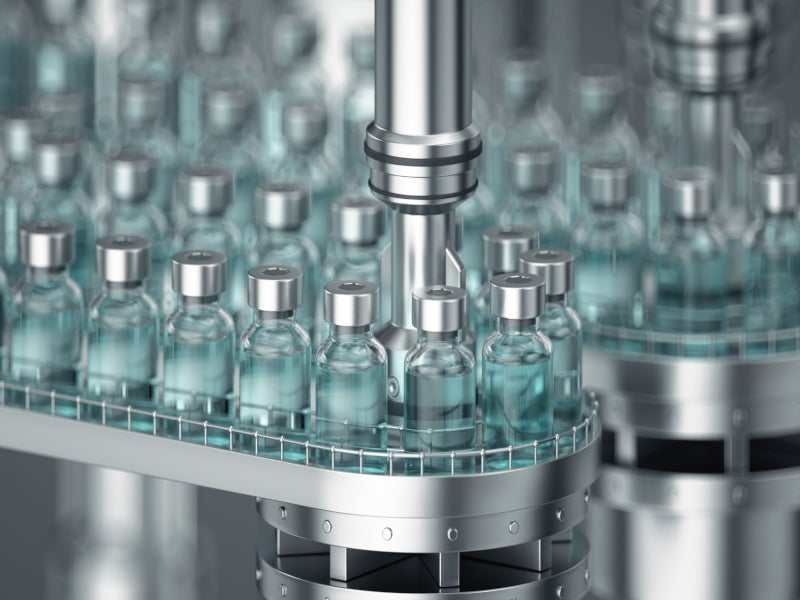 The new facility will feature four mRNA vaccine production lines. Credit: wacomka / Shutterstock.
German chemical company Wacker Chemie is expanding its existing biotech site on Weinberg Campus in Halle, Germany, into a competence centre for messenger ribonucleic acid (mRNA) based activities.
The competence centre will produce mRNA vaccines and offer additional capacity for other clients, as well as help Germany ensure it is prepared for future pandemics.
A ground-breaking ceremony for the project took place in July 2022. Wacker will invest more than €100m ($104.3m) in the project, which will increase the site's production capacity by more than three folds. The company will recruit around 200 individuals as part of the expansion, increasing the facility's workforce by more than double.
Production at the facility is expected to begin in 2024.
Location of Wacker Chemie's mRNA facility
The facility will be located at the Wacker Biotech site in the Weinberg Campus Technology Park in Halle. The technology park is one of the largest campuses in Europe, accommodating more than 100 organisations and institutes.
Details of Wacker's mRNA competence centre
The new building will be built with four floors on a gross floor area of 7,400m2. Of this, 1,600m2 will be used to develop clean rooms, while four new mRNA production lines will be developed in the remaining area.
The building will also include storage spaces, quality control laboratories, office space, and recreation rooms. It will be connected to the existing building at the site. Wacker's manufacturing facility will create capacity for three production stages. These are the production of plasmid DNA (pDNA), which is the starting material for mRNA production, the production of pDNA-based mRNA active, and the formulation utilising lipid nanoparticles (LNPs) of the mRNA active.
The company's existing sites will support the new facility in establishing the necessary technological expertise for pDNA and mRNA production in Halle.
Details of the facility's manufacturing operations
The facility will manufacture mRNA-based active ingredients used in the production of vaccines and medicinal products for the treatment of cancer and other diseases. The site is designed to meet growing demand for mRNA actives.
In March 2022, the German government approved contracts worth $3.15bn for the purchase of Covid-19 vaccines until 2029 with five companies, namely Wacker/CordenPharma, BioNTech, CureVac/GSK, Celonic and IDT, as part of its pandemic preparedness plan.
Wacker and CordenPharma will jointly cover the entire production process for vaccines at the competence centre and produce around 80 million doses of vaccine a year for the government, if the Covid-19 pandemic continues or in case of any new pandemic. The government also holds the option to increase the number of doses to 100 million a year.
CordenPharma will produce standard lipids and customised lipids for LNP formulation, as well as handle aseptic filling and packaging of the mRNA vaccine manufactured and formulated in Halle.
mRNA vaccine technology and lipids
Although a majority of vaccines are produced using weakened/dead bacteria or viruses, a new type of vaccine is being developed using mRNA rather than part of an actual bacteria/virus.
mRNA is essential for protein production. mRNA vaccines are produced by introducing a part of mRNA that corresponds to a viral protein into individuals. The immune system recognises the protein as foreign and produces antibodies, as part of the immune response, which helps the body in fighting against infections. The antibodies remain in the body and enable the immune system to quickly respond if exposed again.
Emerging mRNA vaccine technology may enable a single vaccine to protect against several diseases, reducing the number of doses required to protect against common vaccine-preventable diseases. Apart from vaccinations, mRNA has been utilised in cancer studies to stimulate the immune system to target specific cancer cells.
In the pharmaceutical industry, LNPs have proven to be excellent therapeutic delivery vehicles. They encapsulate the active and deliver it safely into the bodily cells.
Contractors involved in the project
German construction engineering company Exyte received an engineering, procurement, construction and qualification (EPCQ) contract for the project in July 2022.
Marketing commentary on Wacker
The Wacker Group is a contract manufacturer of drug substances for pharmaceutical companies. Its portfolio includes developing strains or processes, as well as analytical testing for use in commercial and clinical applications. It operates in the silicone, polymer, life sciences, and polysilicon industries.
The company has three good manufacturing practice (GMP) compliant, US Food and Drug Administration (FDA) and European Medicines Agency (EMA) certified production plants located in Jena and Halle, Germany, and Amsterdam, Netherlands.
Wacker Biotech, Wacker BV and Wacker US are wholly-owned subsidiaries of Wacker Chemie. They are full-service contract manufacturers of therapeutic proteins, live microbial products (LMPs), pDNA, mRNA, and vaccines.
Wacker plans to invest more than €80m ($87m) a year over the coming years to expand its biotechnology business.