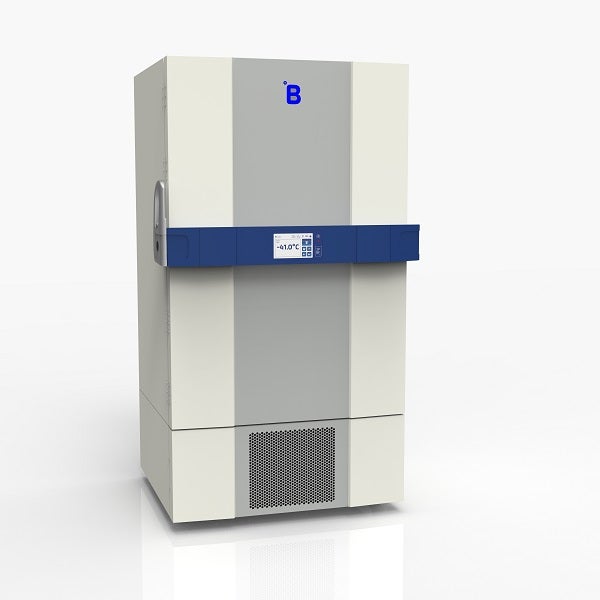 Following the fast freezing of plasma via the CSF61 contact-shock freezer, healthcare workers need to store blood plasma samples reliably in a medical plasma storage freezer. B Medical Systems also provides these solutions, enabling medical professionals to safely store these blood components at a temperature of -32°C or below (down to -41°C).
B Medical Systems offers a wide range of plasma storage freezers among its products, varying in storage capacity. Its largest model, the F901, with a gross volume of 949L, is ideal for hospitals, blood banks, laboratories, and universities, which require large storage spaces for their plasma samples.
The major features offered by this plasma storage freezer are the reliability in the operating temperature as it can dependably store plasma pouches at temperatures between -41°C and -32°C, the advanced air-cooling system guaranteeing a uniform and stable temperature distribution, and the smart automatic defrost technology enabling stable internal temperatures even during the defrost cycles.